The full list with pictures and videos of The Walking Dead female stars that can be seen nude or showing off their celebrity boobs on the big screen!



With the epic season 7 finale of The Walking Dead just being aired, we've got to be very patient before we get to see the start of the real war between The Saviors and Rick (with friends) continue. To make the waiting a bit less painful, we've decided to do some research and make a list of all the seyy Walking Dead actresses that went nude (a simple boob shot counts as nude, ok?) in the past. Ofcourse, we're posting the hot nude (or topless) pictures and videos along with them as well. You see, unlike Negan, we aren't such a bad guys after all. ;)

Haven't you seen the finale yet? Full of suprises! Man, those garbage scumbags turning on Rick and the gang... King Ezekiel's awesome tiger coming to the rescue of Rick and his son just in time, to slaughter and eat some of those Savior assholes. Brutal! Oh oops, did I forgot to mention this post might contain spoilers? Well, it does. So be warned!
Unlike the bodycount in TWD, the amount of female nudity remains (way too) low...
Walkers (aka zombies) and people get killed off in the hit serie by the minute. However, when it comes to tits, ass or pussy, the amount of nudity is at an all time low. Which is a damn shame considering you have a really sexy female cast like Maggie (Lauren Cohan), Rosita (Christian Serratos) and Sasha (RIP) portrayed by Sonequa Martin-Green. After a few hours of doing
'research'
, we did actually captured some boobs! Hooray!
The Walking Dead topless and nude female list
Let's kick things off with bad guy (turned good guy) Mr. Dwight's lovely hot wife
Sherry
.
She escaped and ran away from Negan and his crew, so we can't guarantee we will be seeing her again in the serie. But never say never. We sure wouldn't mind, 'cause she's quite a hot babe.
Sherry's role is played by actress Christine Evangelista. Miss Evangelista did a topless scene in the past (see below), so check out and enjoy her sweet boobs.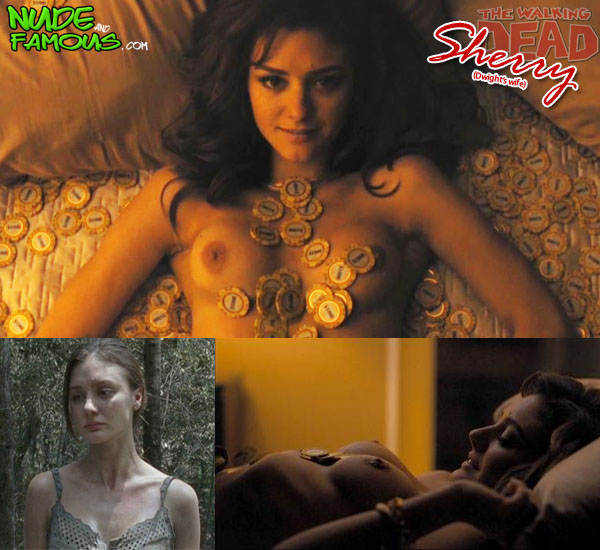 One image not satisfying enough? Check out another sexy boob shot of Christine below. Image still is from the movie:
Bleed for this
.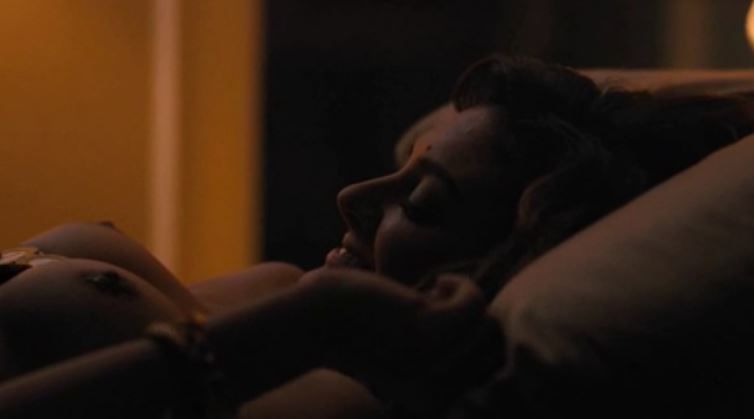 Lori, The hot officer's wife
Like in any other TV show or Hollywood flick, the cop always has an incredible hot wife. So does Rick. Well, did. And she even cheated on him with his best buddy. What a bitch...
Lori (Sarah Wayne Callies) is quite a busty babe. Even though she never appears nude in The Walking Dead, she did some sexy scenes in the new serie
The Colony
, including multiple sex scenes and a nude shower scene. Good reason to watch that show.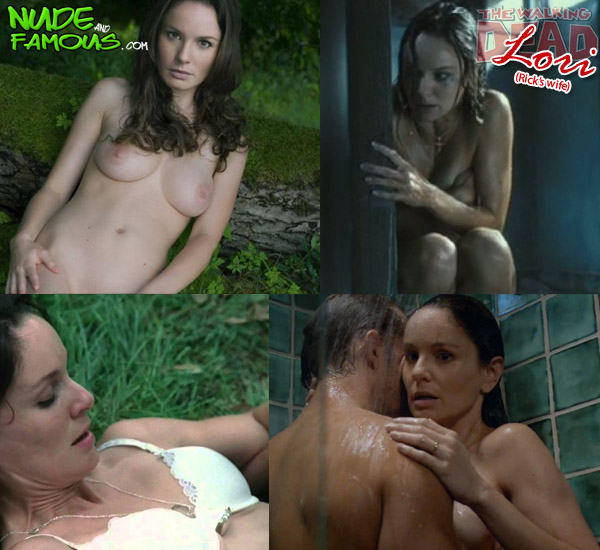 Remember the sex scene in the woods between Lori and Shane (yes, Rick's former bff)? It doesn't show much nudity, but it was still a sexy scene.
Click here to watch!
.
Beth, the cute (naughty, and nude) daughter.
The cute and super tiny actress Emily Kinney does look incredible innocent, but beware! She did a full frontal (and back) nude sex scene in Masters of Sex (TV show), exposing her full naked petite hot body from top 'till bottom. She starred in TWD as Beth, the small cute one of the 3 daughters of Herschell.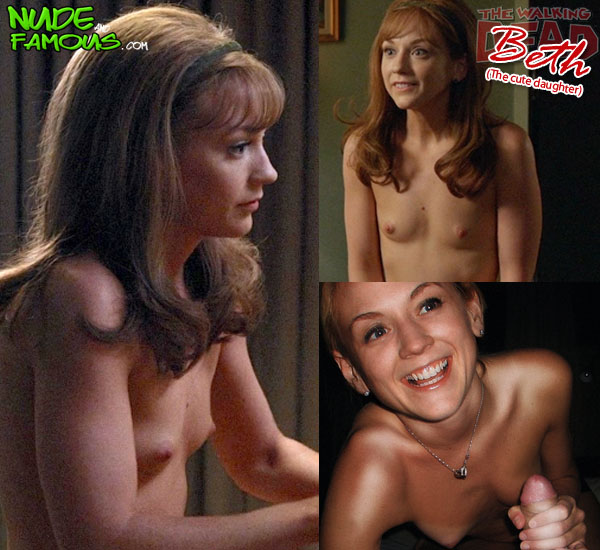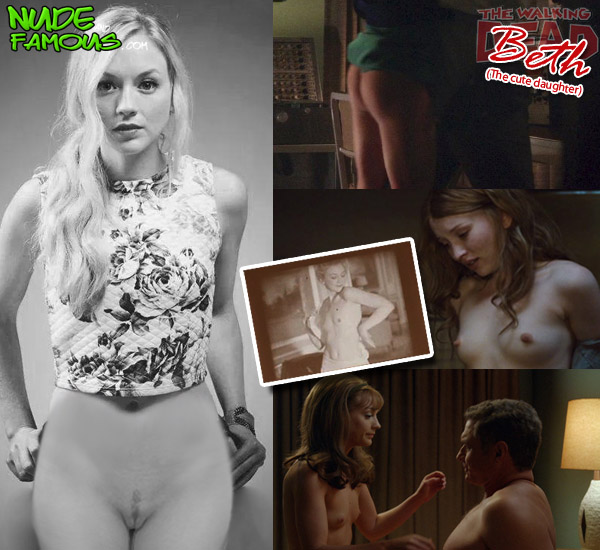 We did post some
hot nudes of Emily Kinney
before, and another one can be found
here
, and even a
animated sex scene GIF of Emily Kinney
.
Video proof? Or are you just in search of a bit more wank material? Check out the sex scenes below...
Emily Kinney giving a handjob video:
Damn shame she got killed off in the zombie apocalypse hit serie by AMC, I would love to see her flaunting her sexy naked body and small petite titties in The Walking Dead as well. What a waste... Oh well.
That takes us to our next actress on the list: Beth's killer a.k.a. Christine Woods, playing the role of the ruthless female officer Dawn Lerner.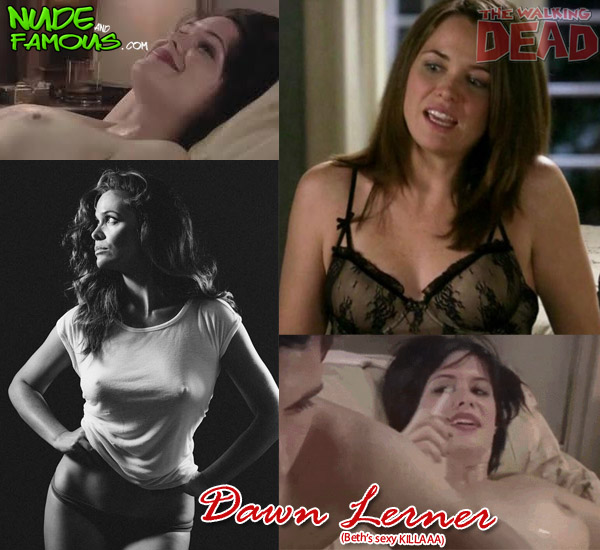 The sexy but evil female officer: Dawn!
Good thing she's HOT! Otherwise I could never forgive her for killing off the cutest daughter of Herschell (Beth, in case you didn't noticed). Dawn starred only in 3 episodes of TWD, but she definitely left a mark! Some more hot photos of sexy celebrity actress Christine Woods can be found at the
Mr Skin
nude celebrity database:

Save the best for last... So, What's next? Lauren Cohan (Maggie) busty boobs and nipples exposed naked in the
Van Wilder
flick... and lets not forget about the two hot blonde sisters Amy & Andrea!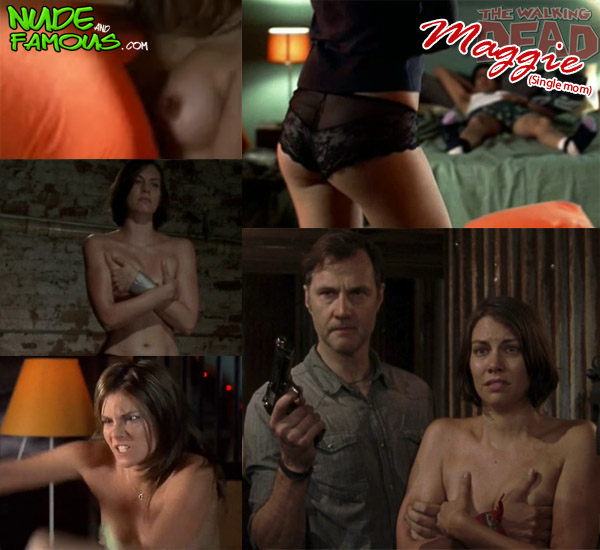 But not today...
Part two of the sexy female cast of The Walking Dead is
CUMMING tomorrow
. (Oh no, not a cliff hanger!! Yes, we just did. Even worse than the season 6 finale.)
Stay tuned for the next episode of the NAKED walking dead!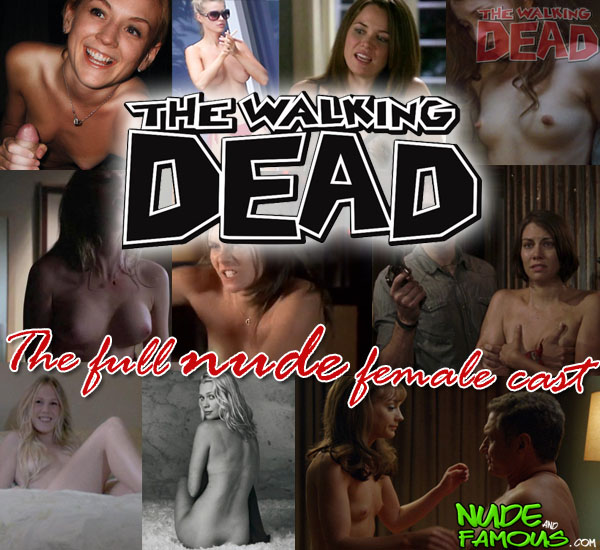 Share this page: