Which WCW nitro girls went nude? Time to find out! Who doesn't remember the good old rivalry between the WWE (World Wrestling Entertainment) and WCW (World Championship Wrestling) during the 90's? In case, you've watched WCW Nitro back in the days, you probably remember the Nitro Girls... I mean, they where pretty much the chearleaders of wrestling (in it's prime). Oh the attitude era... I miss those days.

Besides all the epic wrestling angles during that era such as the NWO, Goldberg's winning streak etc... The Nitro Girls offered the sexy part of the show. Who doesn't love to see some hot girls dancing all sexy? Especially when you consider that totally hot girls like Stacy Keibler where part of the Nitro Girls.

Ready for our latest top 10 list? Time to check out some of the most sexy and gorgeous babes from WCW (in random order) and ofcourse to find out which one of these wrestling diva's went naked.
Kimberly Page
Is there a better way to start things off with the founder and leader of the original Nitro Girls dance group? Well, who's the leader of the group? That would be the wife of former WCW star and master of the Diamond Cutter, Mr Diamond Dallas Page (DDP)... We're talking about non other then the incredibly busty brunette Kimberly Page. One of the sexiest babes in WCW history... like ever, and we've got the nudes to proof that. I can tell you upfront: DDP is one hell of a lucky man.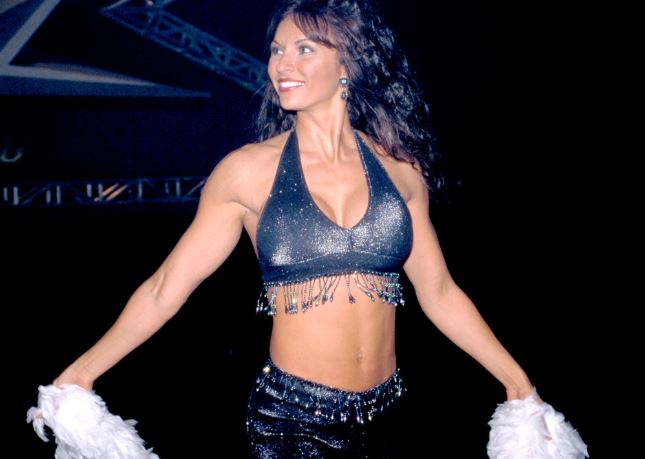 But before going into all the naughty details. Let's start at the beginning... The rise of the WCW Nitro Girls. The Nitro Girls were formed in 1997 by Kimberly Page and made their debut on July 14, 1997. Their main idea behind the Nitro Girls concept was to entertain the live fans with sexy dance acts during the commercial breaks of Monday Night Nitro. However, thanks to the rise in popularity the Nitro Girls got their own spot on live tv quickly afterwards. And with hot babes like that, it isn't really strange they got
over
with the fans so quickly.
Kimberly Lynn Bacon which is Page's real name (great last name by the way... Bacon, yummy!) and was born in 1969. She was 22 years old when she debuted for the first time in WCW. And man, she was quite the eye candy for the show. Her curly brown hair, sexy look on her face, a great body and one of the biggest pair of boobs in wrestling history, made her a real joy to watch on cable television. Luckily for us, she did a couple of nude photoshoots!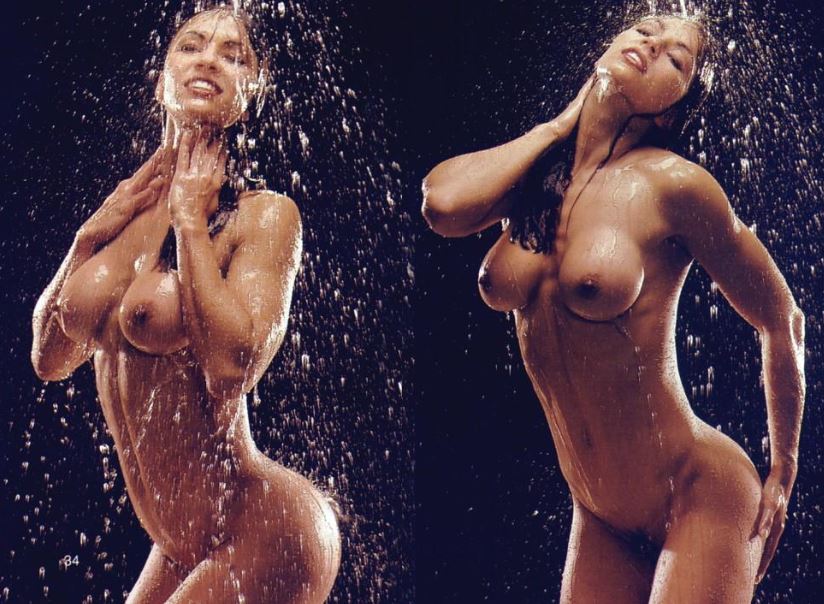 Kimberly Page and her sexy big breasts, fully nude in the shower... Now tell me you could refuse a body like that?
Chae An
Time for some more exotic wrestling diva's... Chae An! This korean beauty was also part of the Nitro Girls dance group during the 90's. Chae started as a cheerleader for the Atlanta Falcons and after that she became a member of the original Nitro Girls in 1997 as Nitro Girl Chae. Chae was one of the hot girls that was there from the start. She stayed as a member of the WCW dance team until 2000 when she left the company.
Quite a shame Chae An never did any buck naked nor topless photoshoots, but we did find some really sexy bikini photos of her that are worth sharing!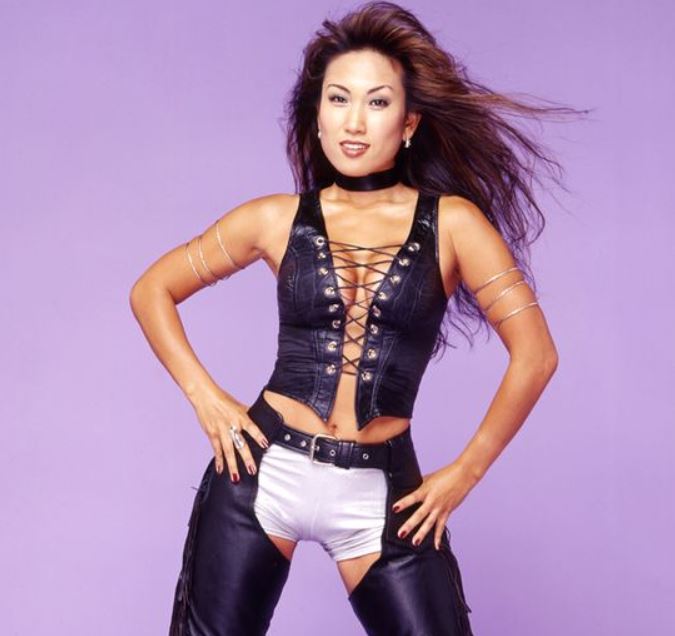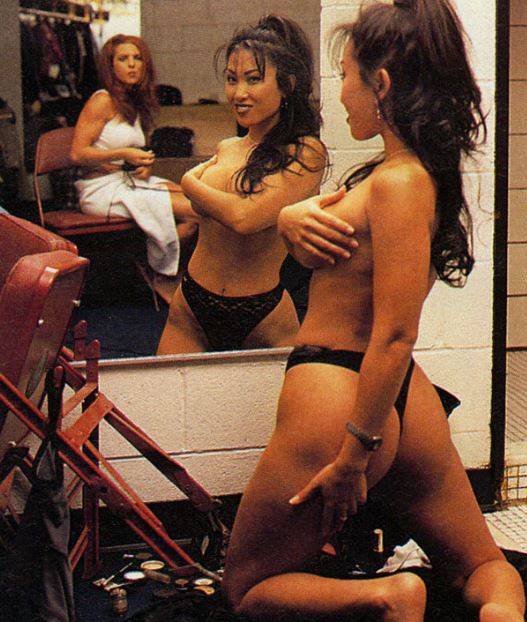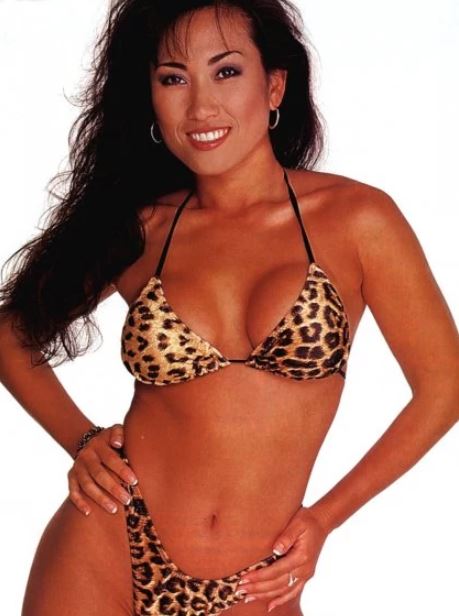 Naughty-A
With the first two babes being brunettes, I believe it's time for a blonde girl on our list. Again, a member of the WCW dance group. Let's give it up for Naughty-A.
Jamie Cragwall was a Nitro Girl from 2000 to 2001 and the very last dancer ever chosen to be a part of the dance team before WCW went bankrupt later that year.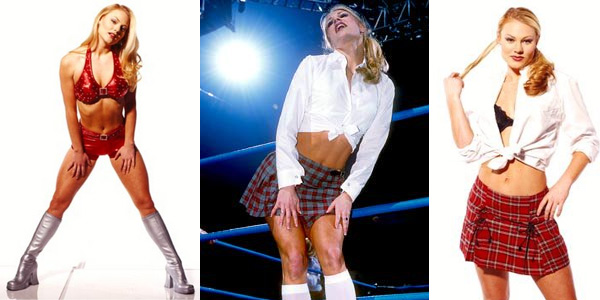 Britney Spears... Eat your heart out! If you thought Britney looked sexy in naughty school girls clothing, you haven't seen Naughty-A rocking that hot outfit yet...
Tayo Reed
Another member of the Nitro Girls... Miss Tayo Reed. And with the totally sexy photo below, I don't believe I even have to explain why this big titted ebony beauty is even on this list.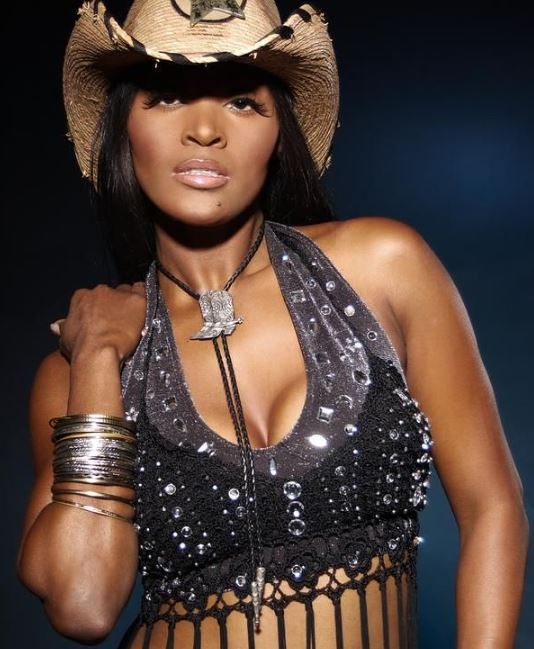 Nitro Girl Tayo looking stunning as hell...
Major Gunns (Tylene Buck)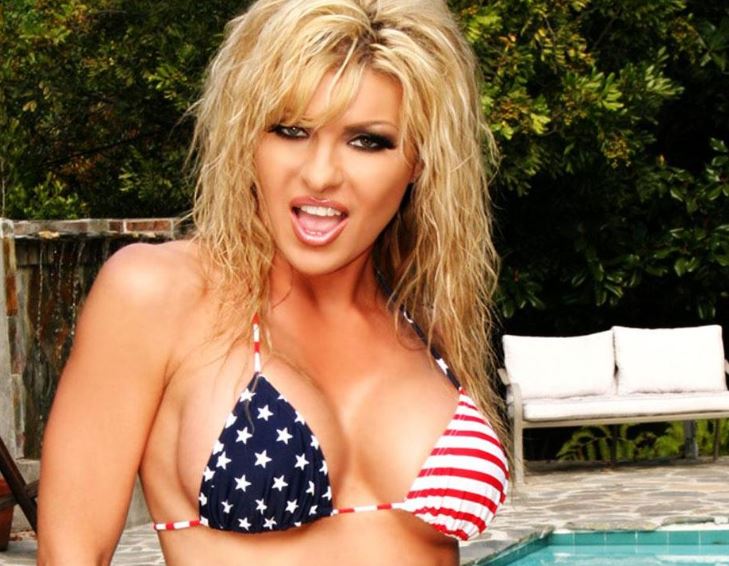 Porn lovers might recognize the name Major Gunns or Tylene Buck and yes, you guys are right... Major Gunns is in fact an adult porn star but before all the on-screen fucking and sucking she was in WCW as well. Not part of the dance group but as a valet for the NWO. Gunns had a brief wrestling career that started in late-1999 in World Championship Wrestling as one of the nWo Girls. This was however short-lived. Besides WCW, she also worked for other wrestling promotions during her carreer such as XPW and starred in a couple of Backyard Wrestling VHS tapes & DVD's.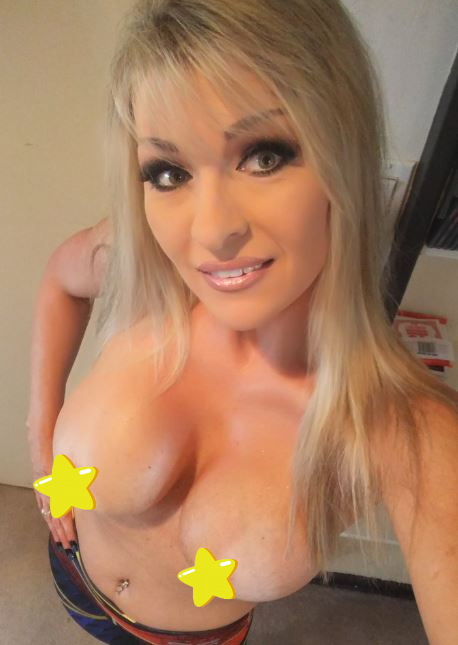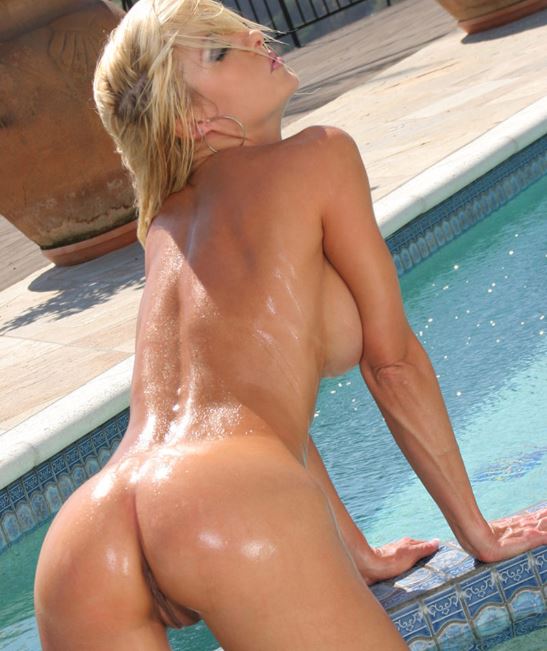 Sunny
And from one horny ass blonde we go straight into another blonde bombshell; Sunny! But wait, wasn't this blonde bomshell in the WWE? Yes, but little of you know, that she in fact had started out in rival company WCW just before her real big rise to fame in WWE.
I'd bet many young wrestling fans had a lot of wet dreams thanks to Sunny. She had so much sex appeal (now and then, just check out our database of all
WWE diva Sunny nudes
). And luckily for us, perverts... We've got her nudes.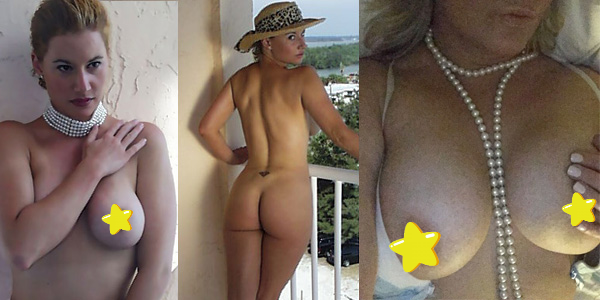 After her wrestling carreer, Sunny starred in a couple of porn movies as well (just like Major Gunns). And Sunny proofs once more that she's the most kinky babe in wrestling history and that she loves to take cock up her butt. Yup, she's a true anal freak.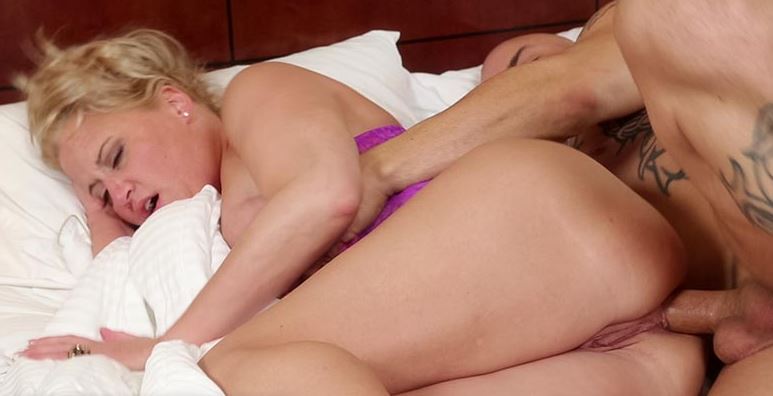 Sunny loves anal sex... Click on the image to view the sex tape!
Teri Byrne (Fyre)
This list needs atleast one redhead to make this list even more spicy then it already is. Teri Byrne also danced with the Nitro Girls under her ring name Fyre. She was part of the group from the beginning in 1997 and stayed on TV until 1999.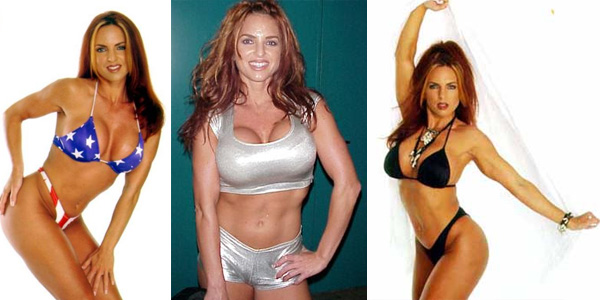 With a body and a nice big pair of hooters like that... Fyre really brought fire to the table!
Gorgeous George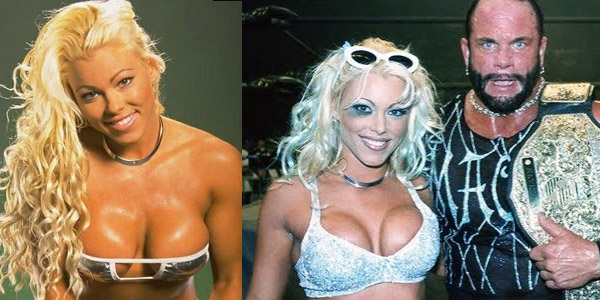 Stephanie Bellars (born in 1976) had the perfect ring name ever. One that really fits her... Gorgeous George! And boy oh boy, this round titted blonde bombshell sure as hell was gorgeous!
She began her career in World Championship Wrestling in 1999 as manager to her then-boyfriend and wrestling legend
Macho Man
Randy Savage.
She has worked for World Championship Wrestling (WCW), Total Nonstop Action Wrestling (TNA), and Extreme Championship Wrestling (ECW) under the names Gorgeous George, George Frankenstein, and simply George.
But the biggest question is... Did she go nude?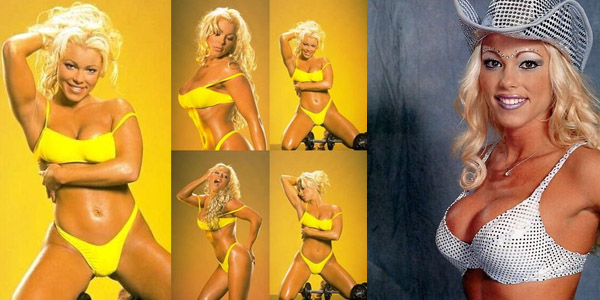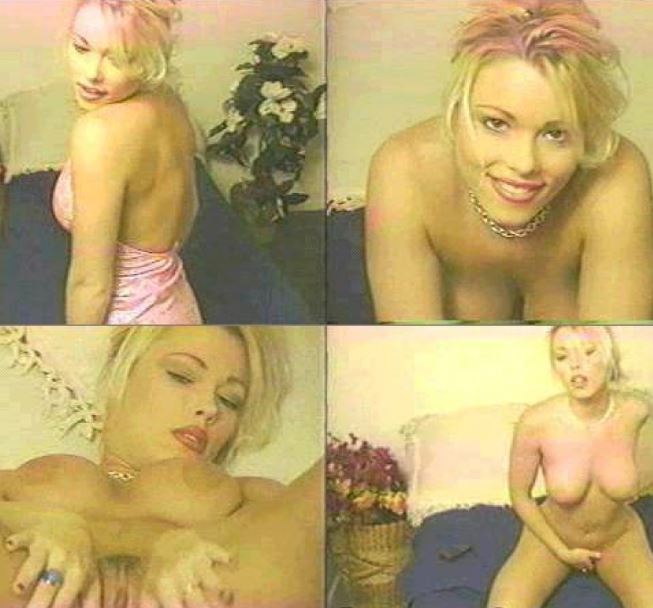 Gorgeous George starring in her own infamous sex tape...
Torrie Wilson
Who doesn't remember the infamous bra and panties gimmick matches from the attitude era in the WWE? Well, how can you forget about those? This was ofcourse, before all whole womens revolution, during a time when most WWE diva's where booked in gimmick matches like these. Talent or wrestling skills didn't matter, as long as they looked hot in bra and panties. And man, Torrie Wilson looked super fine in undies or bikini. Seeing Torrie Wilson half naked can only be described as Ron Simmons would do;
'Damn'
.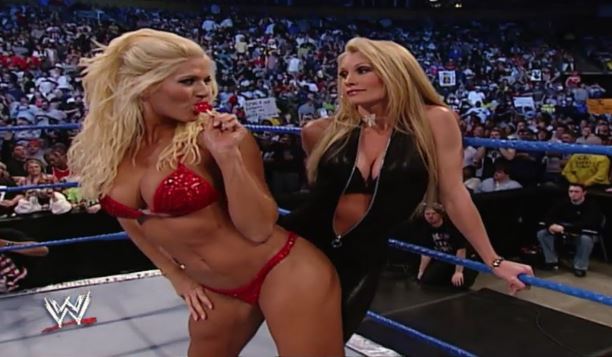 Torrie Wilson (with Sable) in WWE
But before her sexy matches with the WWE, this blonde started her wrestling carreer in WCW.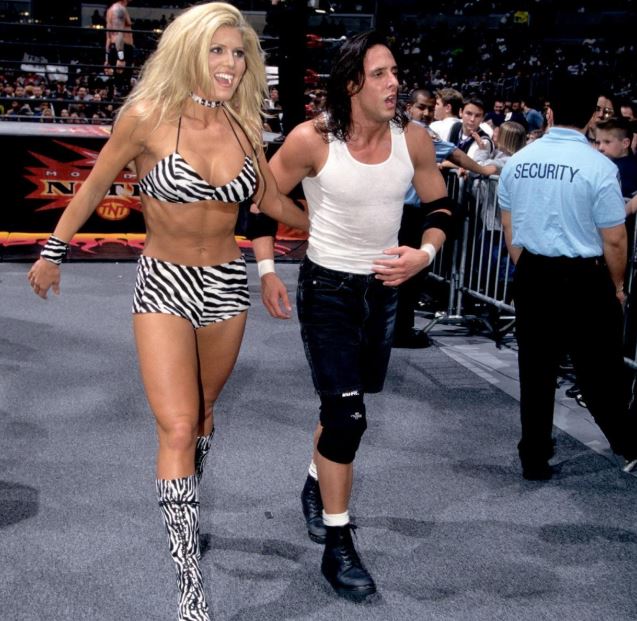 Torrie Wilson (with Billy Kidman) on WCW Nitro
Wilson won the Miss Galaxy competition in 1999. Shortly after, she was signed by World Championship Wrestling (WCW), where she stayed from 1999 until 2000. A year later she began appearing on WWE television shows Raw and Smackdown as part of The Invasion (by WCW) angle. Aside from pro wrestling, Wilson has been on the cover of several magazines, including FHM and Playboy. Any nudes? You're damn right, we've got those Torrie Wilson naked pictures. Ready to check out her ultra big juicy boobs?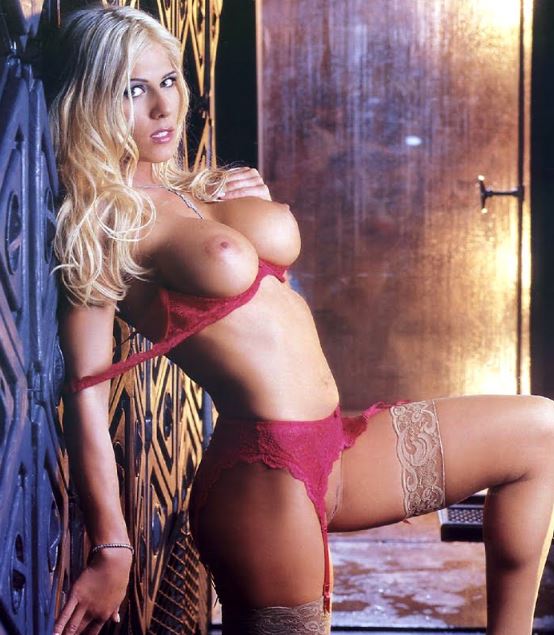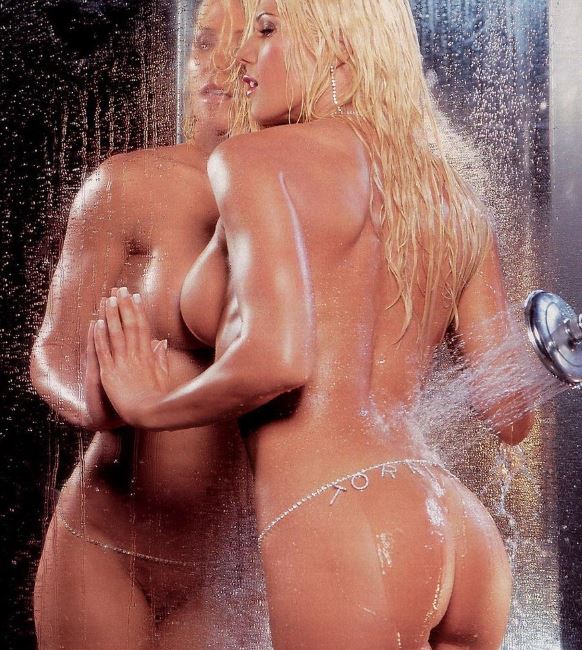 Now, who wouldn't wanna join Miss Wilson under the shower? Besides a great big pair of tits, this babe has a delicious booty as well...
Stacy Keibler (Skye)
And last but not least, Stacy Keibler. Most wrestling fans probably remember her wiggling her tight ass on Monday Night Raw...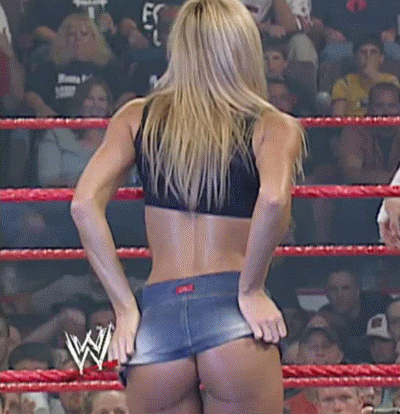 But that wasn't the first time we've got to enjoy Stacy Keibler's tight booty as she started out years before that (you can guess it) WCW. Stacy Keibler joined the Nitro Girls in 1999 after winning a Nitro Girl search contest. A sexy petite body, a nice rack, a damn fine ass and a sexy smile can get you far in a content. After the danced a while during the Nitro Girls segments, she quickly on top of the ladder in the company, this time as the manager with her ring name Miss Hancock. As Miss Hancock, she was known for doing table dances, her on-screen relationship with David Flair, and a weird pregnancy storyline. Not long after, WCW went out of business. But ofcourse WWE wasn't going to let a beauty queen like this run away, as she signed with WWE quickly after.
Enough with the wrestling trivia. Can we see some Stacy Keibler ass candids please!?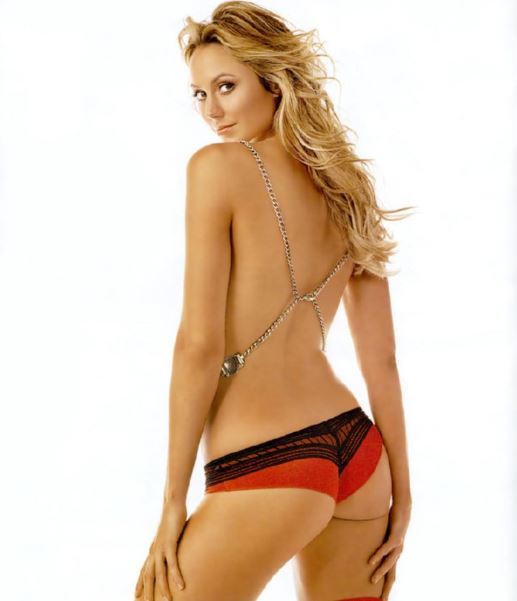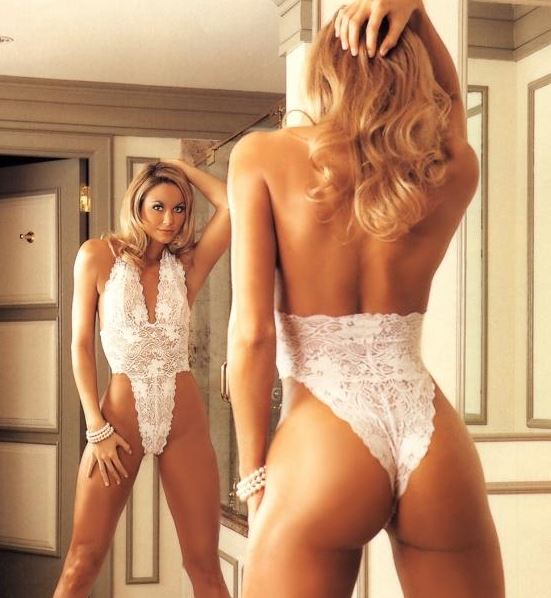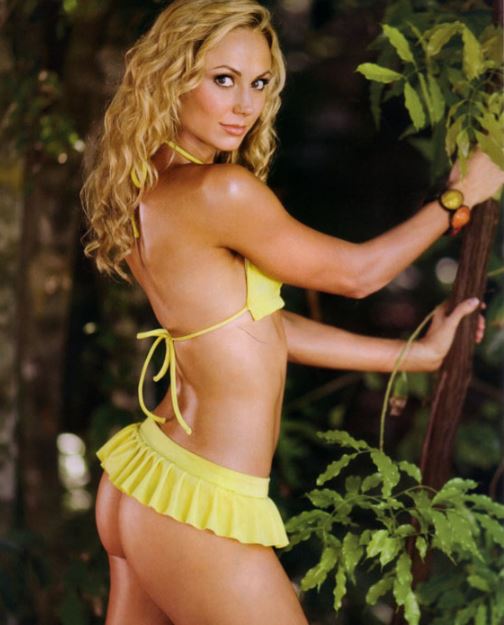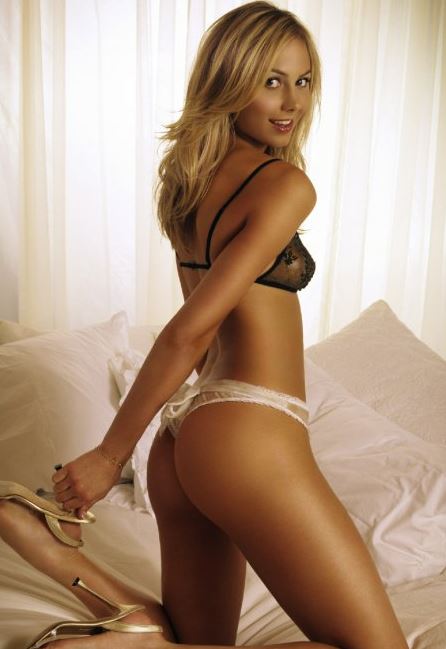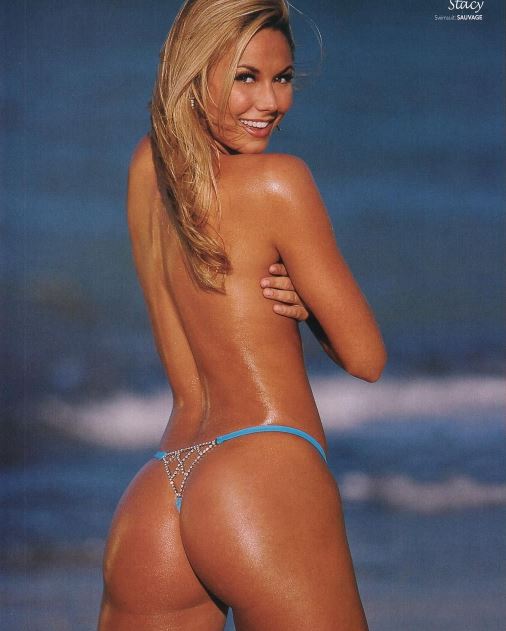 Yummy at that booty...
That's all folks.
Thanks for joining us and ranking our top 10 WCW diva's. We haven't covered all wrestling girls from the WCW-era but I believe we've picked the 10 hottest of them... Still not satisfied? Then be sure to check out our huge
nude WWE diva
archive!
Share this page:
Direct link to blog page: