I've never really realized how many of the most gorgeous Hollywood babes and stars all come from Australia. You know... the land of Kangaroos. We'd like to dig a little deeper today and find out which one of these famous Australian beauty queens stripped nude (either on TV or in private).

Top 10: Hottest Australian celebs that went nude
Let's not waste any time... Ready for some of the best celebrity skin Australia has to offer? Ready for some sweet tits and ass? Time for our top 10 countdown!
Rose Byrne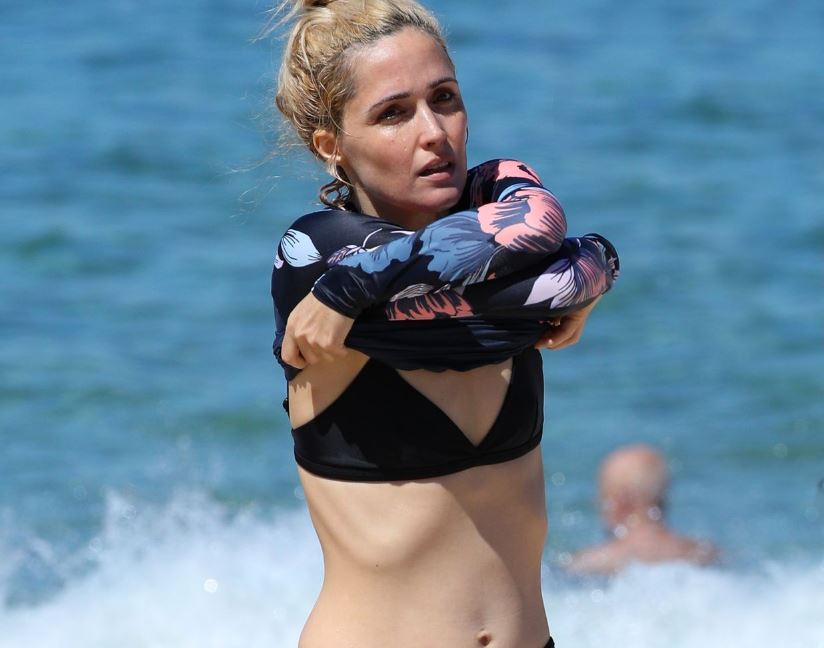 Rose Byrne enjoying her beach holiday.
The 40 year old Australian actress Rose Byrne seems to have found the fountain of youth, because this babe still looks as sexy as 20 years ago. What can we say? A real celebrity milf? I guess so...
Rose Byrne's first role was in 1994 for the movie Dallas Doll and her carreer has exploded since then. Byrne had roles in some of the biggest blockbusters of the last couple of years such as: X-Men: First Class (2011), Neighbors (2014), Spy (2015), and X-Men: Apocalypse (2016) and the two 'Insidious' horror flicks.
Her most interesting role was her role in Neighbors. Why? Because we get to see her amazing nude tits in that one... And man, those juggs sure look amazing!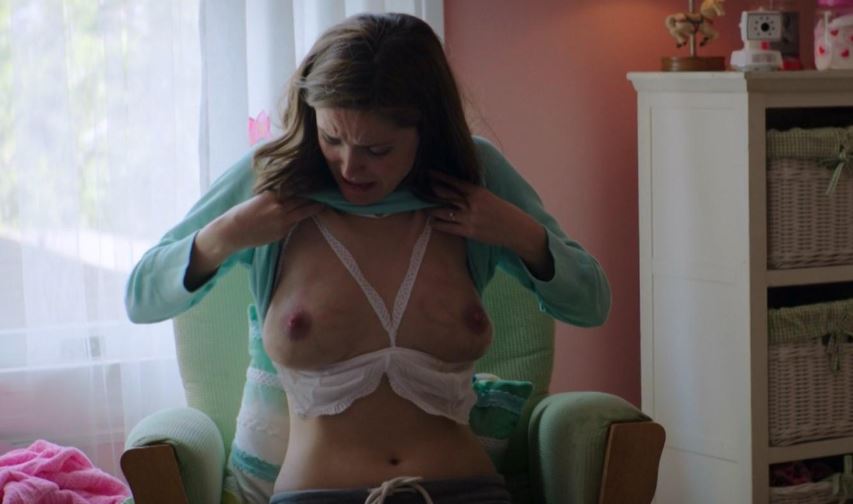 Rose Byrne topless boobs in 'Neighbours'.
Isla Fisher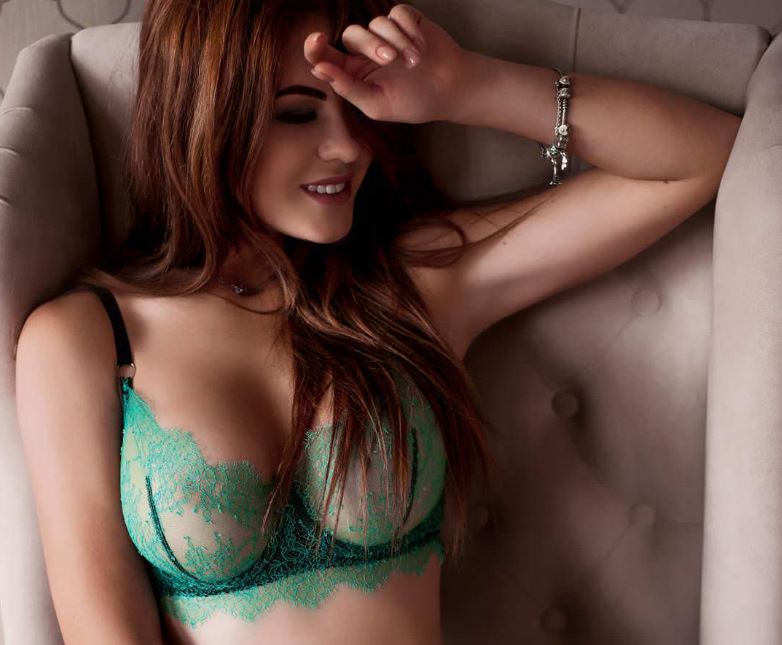 The busty actress and model Isla Fisher in lingerie...
Man, we already knew redheads could be spicy... but Isla Fisher is next level hot!
The sexy redhead actress Isla Fisher hit her first big role in the 2002 'Scooby Doo' movie. Since then, her résumé grew quite big (just like my boner) as she had roles in Wedding Crashers (2005), Confessions of a Shopaholic (2009), The Great Gatsby (2013), and Now You See Me (2013), just to name a few.
Did she ever went nude? Not one the big screen. But she did show off her celebrity tits on the cat walk!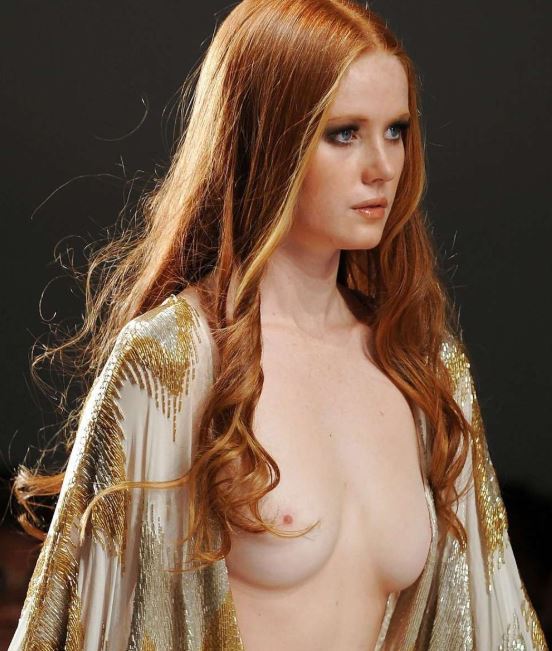 Isla Fisher flaunts her juicy boobs topless on the cat walk.
Miranda Kerr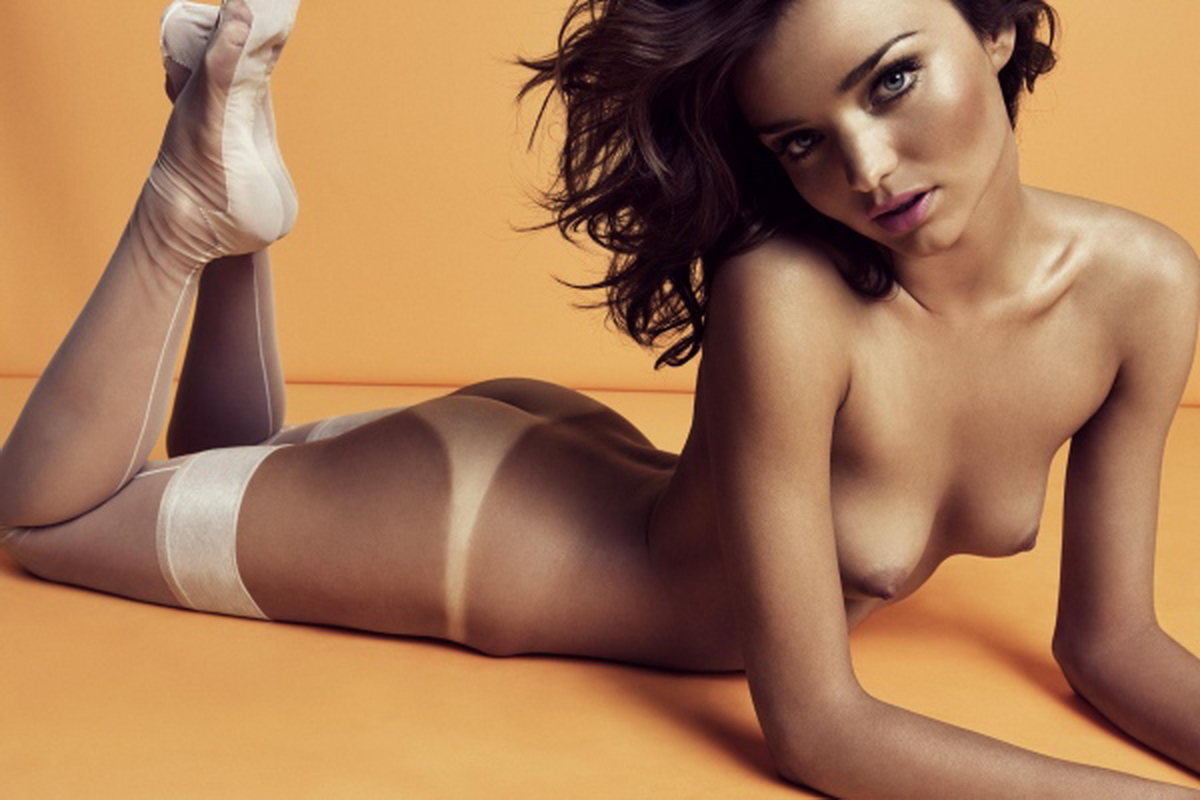 Beautiful model Miranda Kerr posing nude on the floor...
The extremely sexy Miranda Kerr was the first Australian Victoria's Secret model. And her beauty didn't remain unnoticed as she became a world wide star and one of the highest paid models around the world. In other words: Miranda Kerr is simply drop dead gorgeous.
Ofcourse, one of the hottest girls on this planet and arguably the most sexy model from Australia deserves a spot on this list! And does she even go naked for a photoshoot? Hell yeah!
Miranda Kerr flaunts her sexy naked booty.
And if there's something Miranda likes to do when she isn't working... It's taking a nice tan in the sun, while topless that is!
Australian beauty Miranda Kerr topless small celeb boobies at the beach...
Wanna see all the Miranda Kerr nudes we've posted on our website?
Click here to view all Miranda Kerr nudes
!
Margot Robbie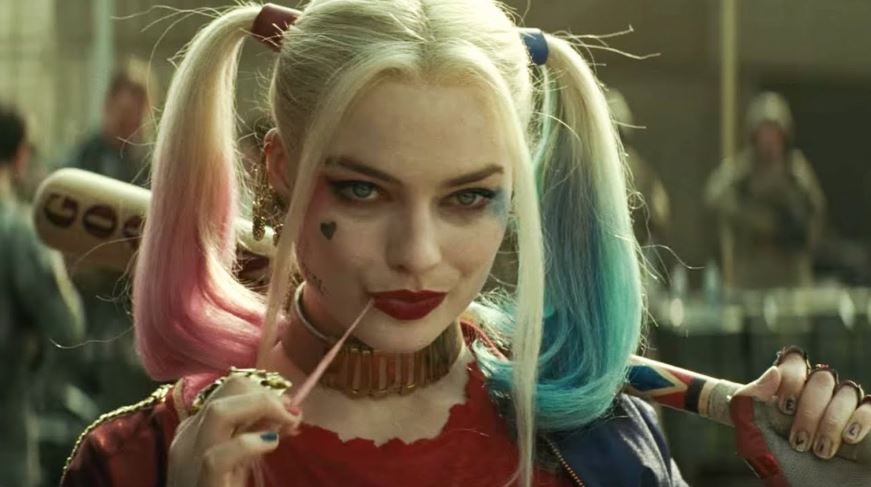 Margot Robbie as Harley Quinn in 'Suicide Squad'.
The stunning multi award winning blonde actress Margot Robbie doesn't really need an introduction. We can all agree on how hot this sexy blonde Aussie is, right?
The 29 years young actress is mostly known for her role as Harley Quinn in the superhero film Suicide Squad. But her best part has got to be the role she played in 'The Wolf of Wall Street'. I guess we don't have to explain why, because well, she went buck naked for that role. And that's something we've all been dying to see. What an amazing body and great pair of hooters this Hollywood celebrity has.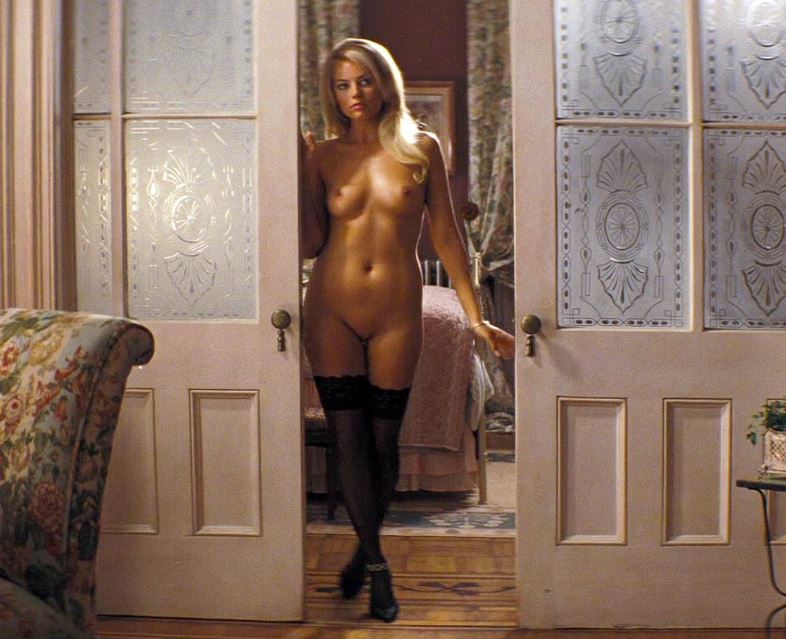 Margot Robbie full frontal nude shot from 'Wolf of Wall Street'.
And just like Miranda Kerr, Margot Robbie also likes to enjoy tanning in the summer days. And yes, she does prefer taking a tan at the beach without wearing a bikini.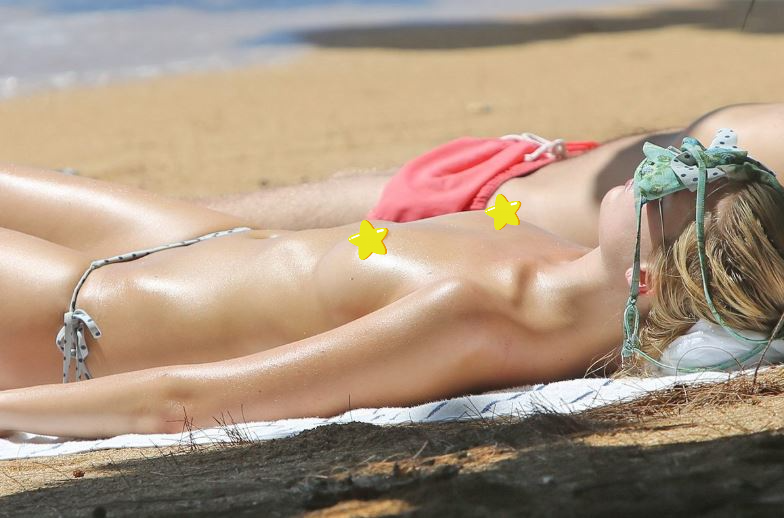 Margot Robbie tanning topless at the beach...
Kylie Minogue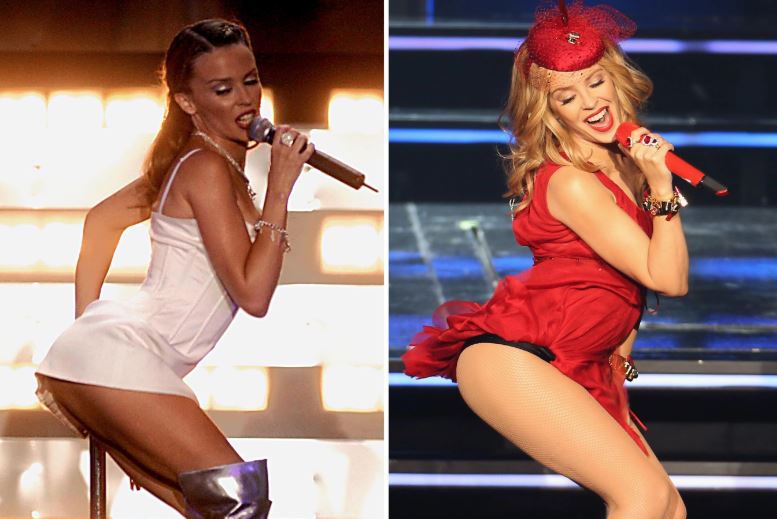 Famous popstar Kylie Minogue looking sexy while she's dancing...
Some men claim the famous popstar Kylie Minogue is the sexiest woman on Earth. We have to admit, even in her 50's she's still rocking it!
Kylie had big hits in the UK as well as in Australia with hit songs such as "I Should Be So Lucky", "The Loco-Motion", "Hand on Your Heart", during the 80's. She even made a huge comeback early 2000.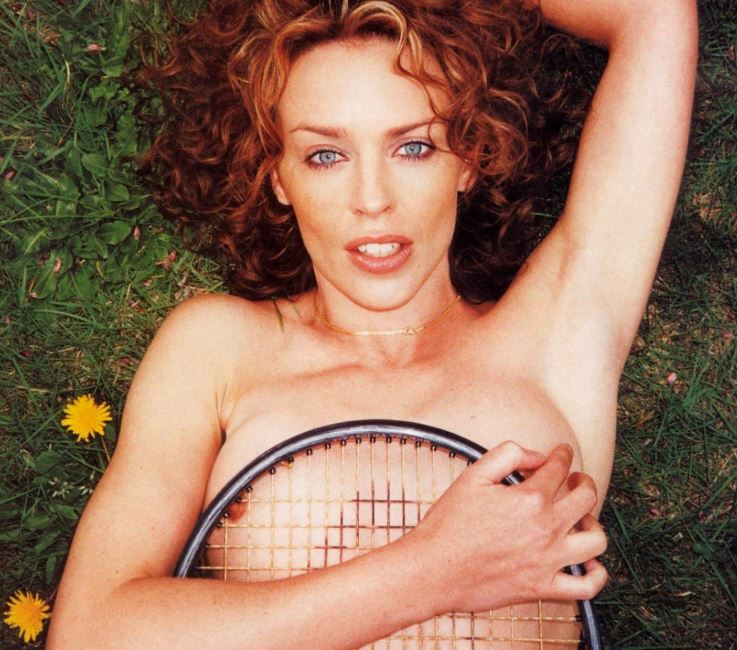 Kylie Minogue flaunts her breasts for outdoors topless photoshoot!
Ruby Rose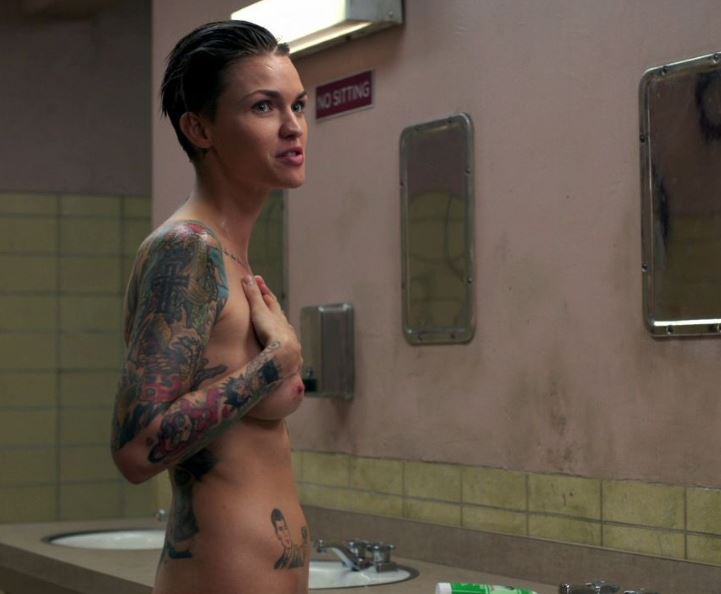 Ruby Rose showing off her sexy nude tits on the Netflix show 'Orange is the New Black'...
Ruby Rose is quite the multi talent. She's an Australian model, actress, and television presenter. She was one of the stars on Australia's Next Top Model in 2009, which launched her acting carreer.
The 33 years old inked celebrity can be seen in big Hollywood productions such as Resident Evil: The Final Chapter (2016), XXX: Return of Xander Cage (2017) and John Wick: Chapter 2 (2017). But we fell in love with Ruby Rose after she went fully nude on the Netflix show 'Orange is the New Black'.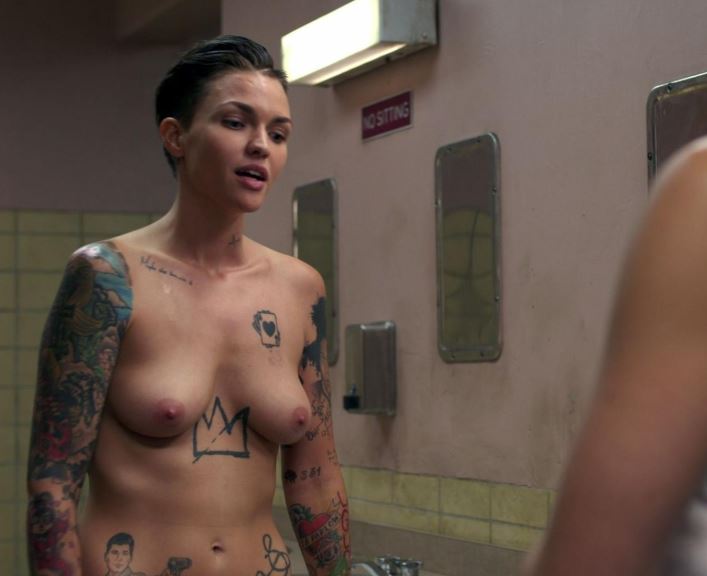 Click here to view more stills of Ruby Rose's nude body
in 'Orange is the New Black' on
Elperverto.com
.
Samara Weaving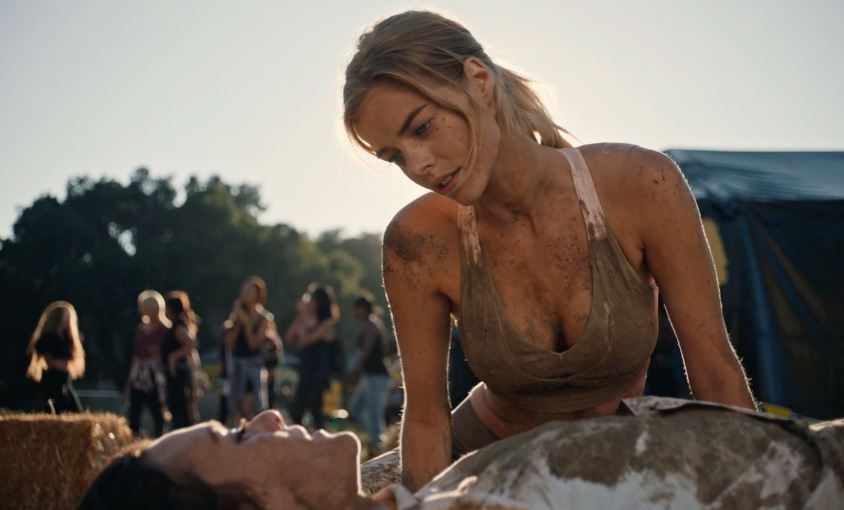 Samara Weaving always looks hot on the big screen...
Another model/actress on our list is the beautiful blonde chick Samara Weaving. Her rise to fame started with her role in the Australian soap opera 'Home and Away', in which she starred from 2009 to 2013.
You've probably heard about The Fappening. The big celebrity hack in which lots of nude selfies by some of the most popular celebrity babes got leaked online. Well, Samara got some of her spicy nude and topless smart phone candids leaked to the web as well. So, even though she never got nude on the big screen, we do get to see her naked!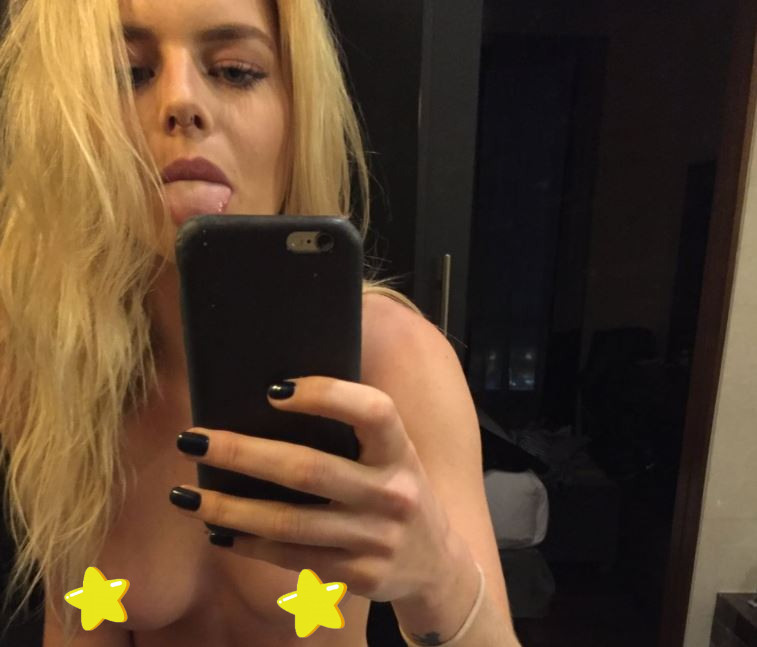 Samara's private nude photos got leaked as part of The Fappening.
Teresa Palmer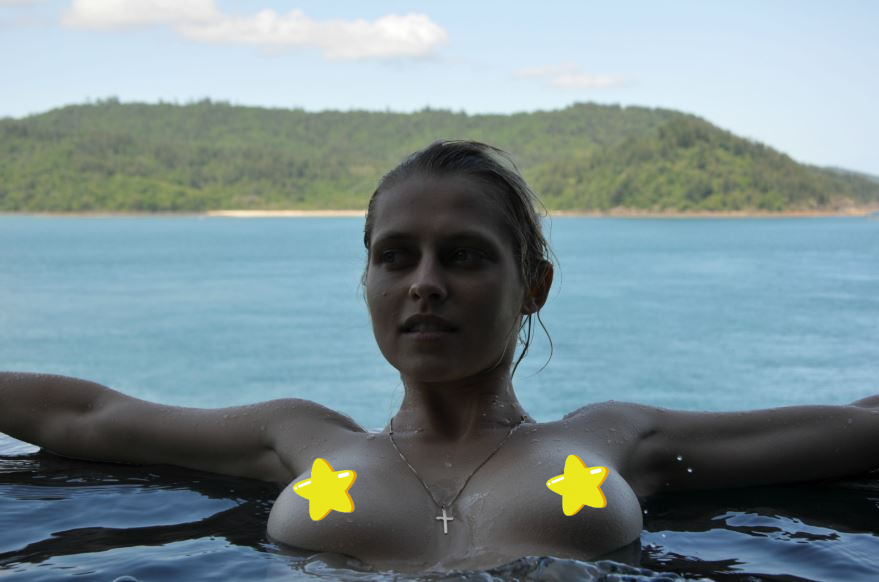 The beautiful Autralian actress Teresa Palmer skinny dipping...
If there's something the hot and horny Australian celebrity Teresa Palmer likes to do... it's to take off her clothes. Both for her acting roles, as well as in her private life. And that kind of behaviour we can only encourage. That's why we love Ms Palmer so much (Besides the fact she's freakin' hot and has amazing boobs).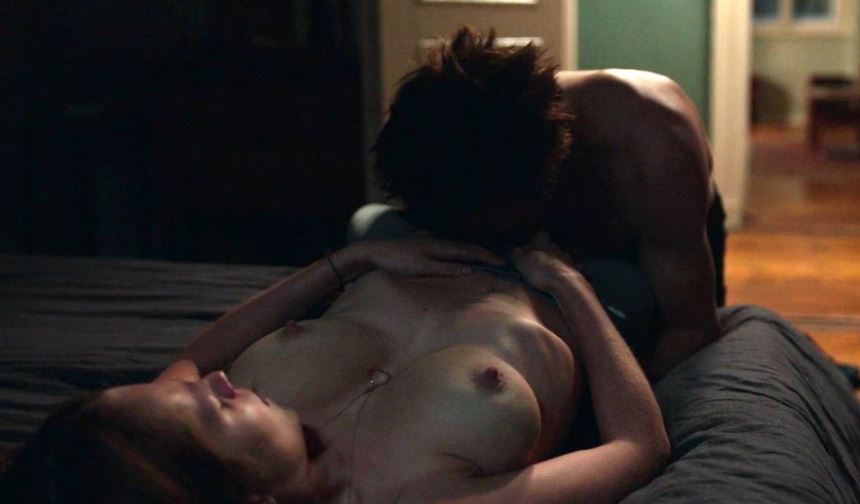 Teresa Palmer's sweet big round tits topless in 'Berlin Syndrome'.
Emily Browning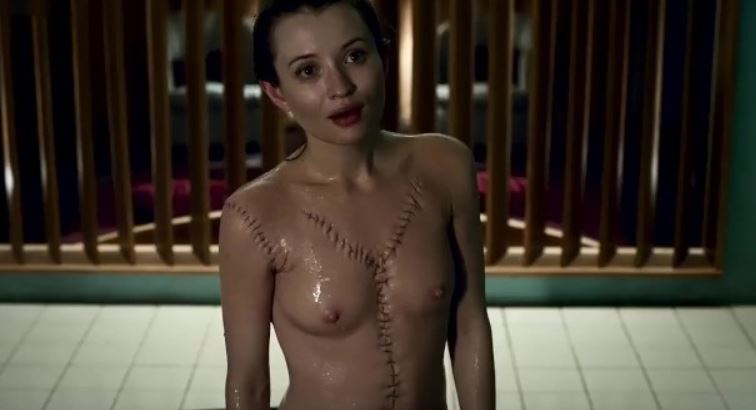 Emily Browning has no problems with getting naked on TV shows or Hollywood movies...
Definitely the cutest girl on our top 10 list for today: Emily Browning. This 30 year old Australian brunette stole our hearts with her sexy petite body and cute face. She's mostly known for her roles in The Uninvited (2009), Sucker Punch (2011), Lemony Snicket's A Series of Unfortunate Events (2004).
Her latest role might be her best, because she does take off her clothes quite often. And with a sexy body like that, we are loving every single bit of it! Emily currently can be seen in the Starz TV series 'American Gods'.
Emily Browning proofs that tiny tits can be really sexy too...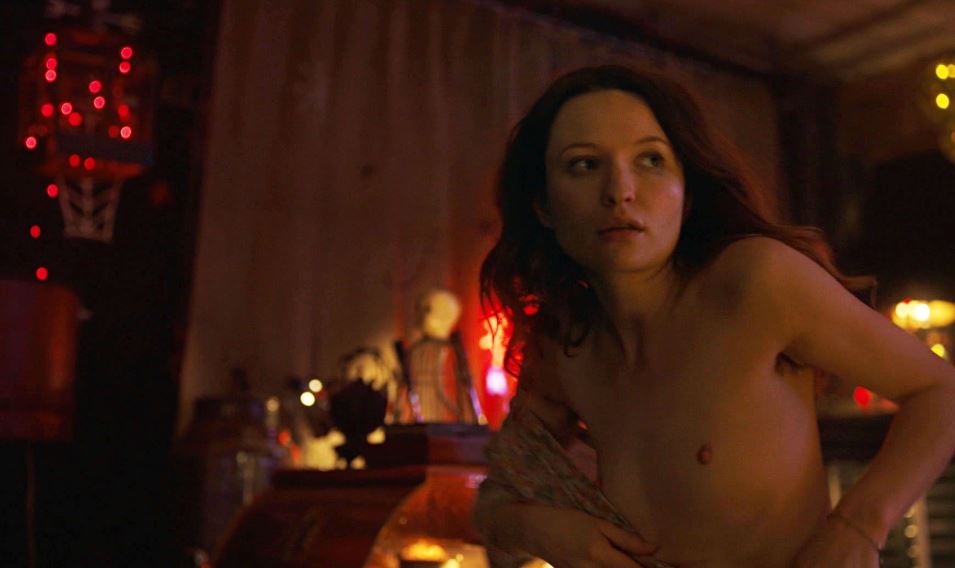 Emily Browning shows off her tiny celeb titties on the TV show 'American Gods'...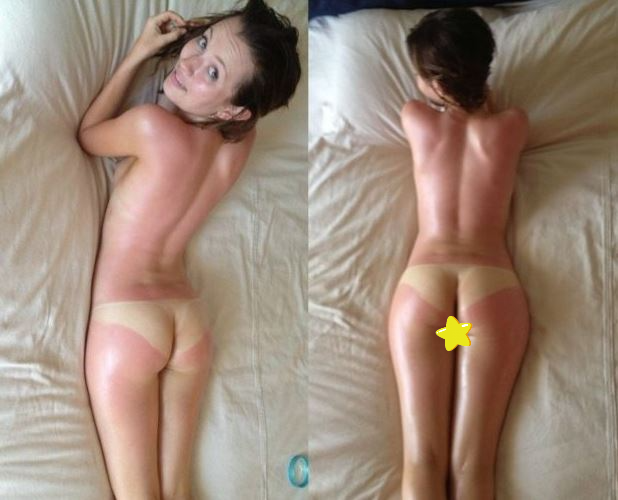 Emily Browning's nude leaked photos (Fappening). Check out that tight little booty... Yummy!
Nicole Kidman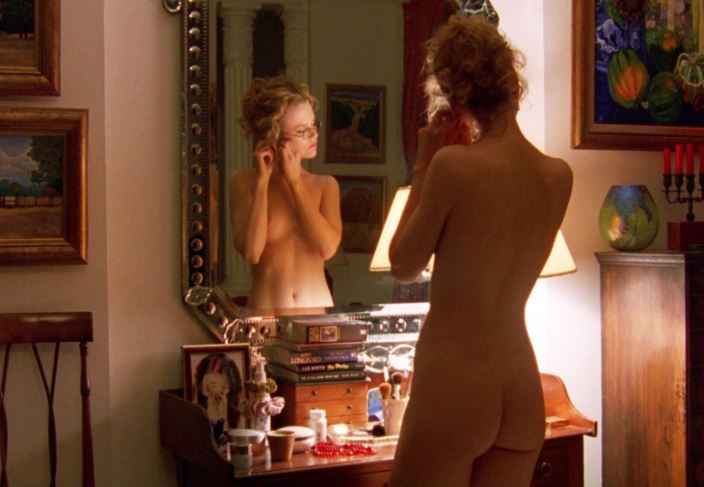 Nicole Kidman buck naked on the big screen!
Nicole Kidman might not be the youngest on our list but Nicole can still make every young man get a boner in just a few seconds. Kidman is not only one of the hottest Australian actresses ever, she's also one of the hottest women on the freakin' planet... ever!
The best part is, she has no problem flaunting her amazing nude body, tight celeb booty and perfect sized tits in front of the camera. Thank you for that!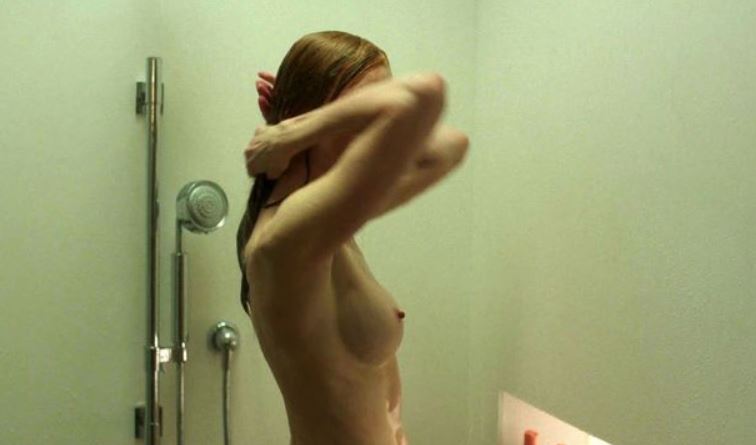 Nicole Kidman strips nude to take a shower in 'Big Little Lies'....
Even though she went nude quite often for movie and TV show roles, we sure as hell love to watch Nicole Kidman getting wet in the shower. There's something really sexy about watching the water drip from Nicole's juicy and famous titties.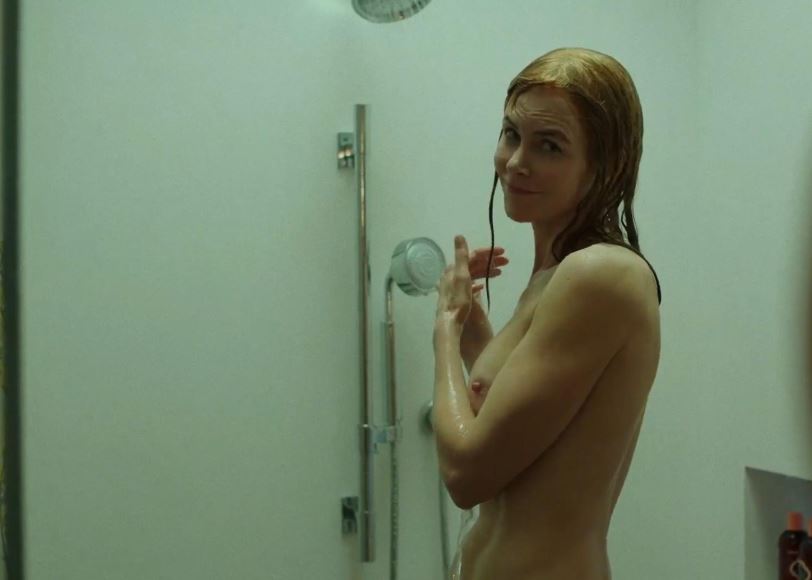 Nicole Kidman's hot and wet naked body...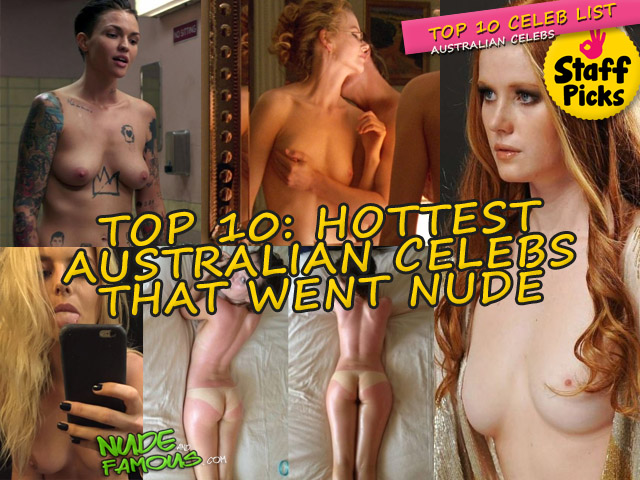 Honorable Mentions
Since there are so many good looking celebs from Australia, it was really hard to write this top 10 list. There were a few sexy Aussie babes that simply can't be ignored. And even though they didn't make it to our list, that doesn't mean they aren't hot as hell, as well...
Katherine Langford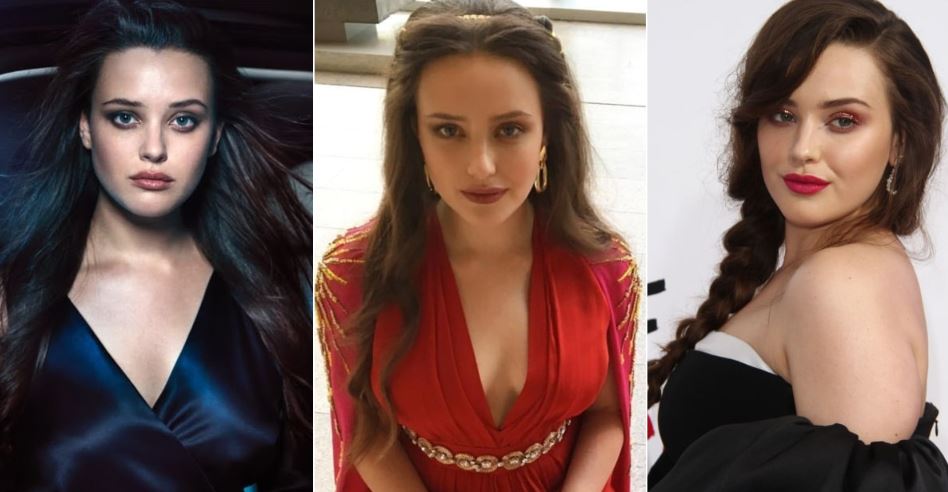 Young and famous actress Katherine Langford looks stunning...
The young, curvy and busty '13 Reasons Why' star hasn't gone nude for any of her acting roles... yet! I mean, she's still young so who know... Maybe one day we'll get lucky!
However, she did wear a ultra horny see through sheer top which showcases her famous teen boobs perfectly. See, we're getting somewhere here!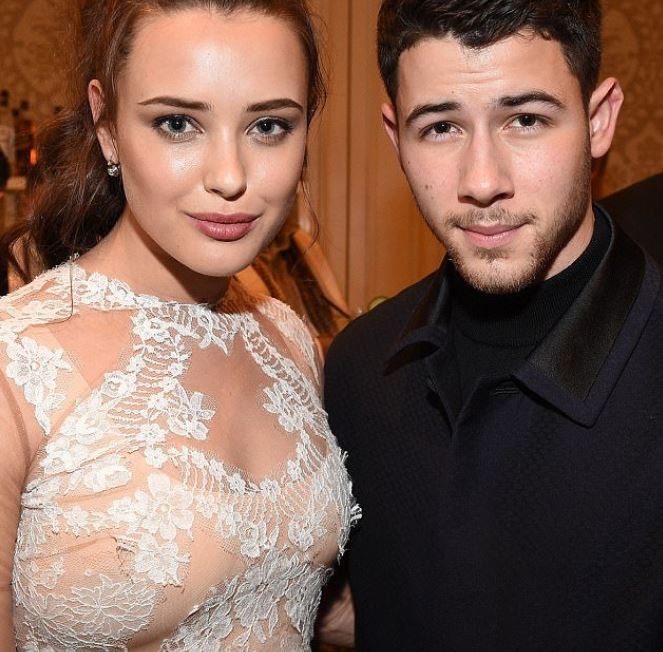 Guess it's only a matter of time before this young acress drops her clothes on the big screen... and we simply can't wait!
Phoebe Tonkin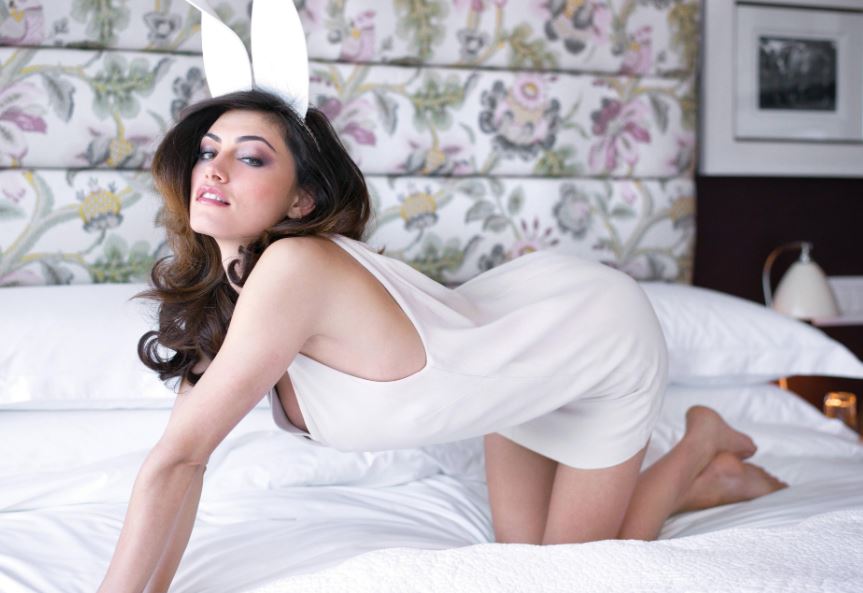 Australian's finest celebrity Phoebe Tonkin dressed as a seductive bunny!
With a tight and petite body like that, how can we not mention the actress Phoebe Tonkin, especially since she loves to go topless in front of the camera. An her melons... well, they are perfection! They fit your hands perfectly... Feed us more, please!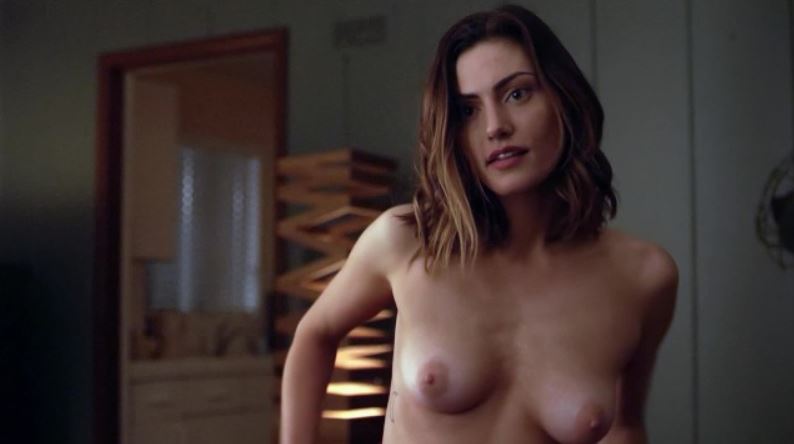 Phoebe Tonkin goes topless in 'The Affair'...
Looking for more hot stuff from the land down under?
Then you'd might also be interested in the
top 15 hottest Australian pornstars
!
Share this page:
Direct link to blog page: