Today we're going to rank the hottest nude babes (actresses) from the Star Wars franchise. Who's gonna win this Miss Galaxy competition? Time to judge all that intergalactic meat... May the force be with us.

Star Wars is a space-opera movie franchise created by George Lucas. The franchise began with the eponymous 1977 film and quickly became a worldwide pop-culture phenomenon, gaining may fans worldwide. And with the latest movie Episode IX – The Rise of Skywalker is going to be released this year, this makes the timing for a top 5 Star Wars babes just perfect.

All the Star Wars babes are listed in random order (they all look equally sexy).
Daisy Ridley (Rey)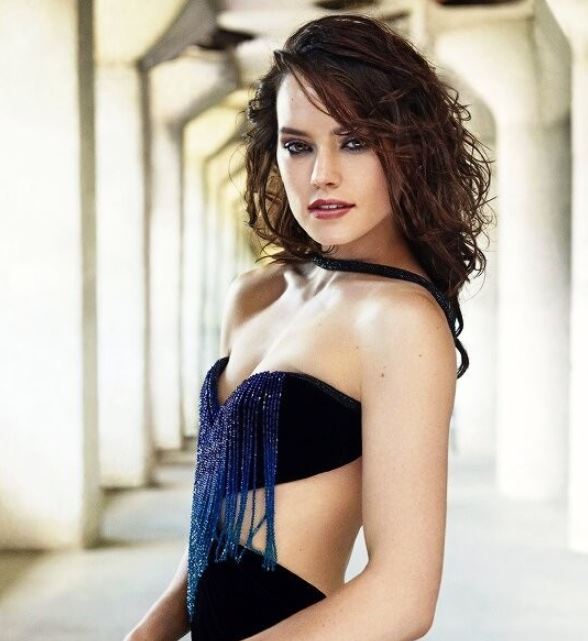 Let's take off with a good start. Ofcourse the ultra sexy 27 year old actress Daisy Ridley is a total must on this list. I mean, with a tight thin body like hers and her cute beautiful looks, Daisy Ridley made sure there was enough eye candy in the 2005 movie
Star Wars: The Force Awakens
. Even though Ridley might have the looks and the body, she doesn't seem to show it off a lot. While being naked, I mean. However, after some research we did discover some older roles in which she dropped her clothes completely.
Daisy Ridley's boobs topless in British TV series Silent Witness...
We get it, that wasn't the most sexy role for one of the hottest Jedi's in the galaxy so get ready for some more hot nudity below.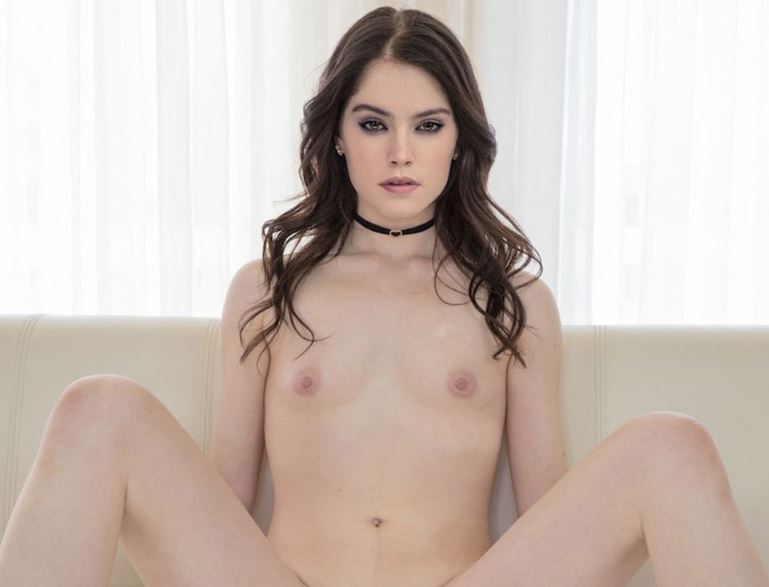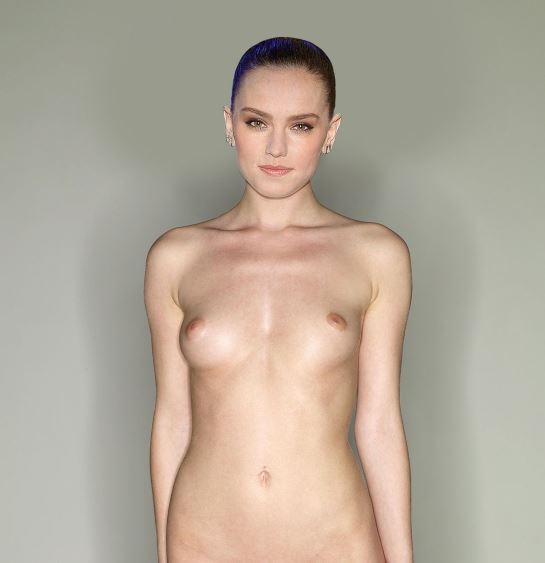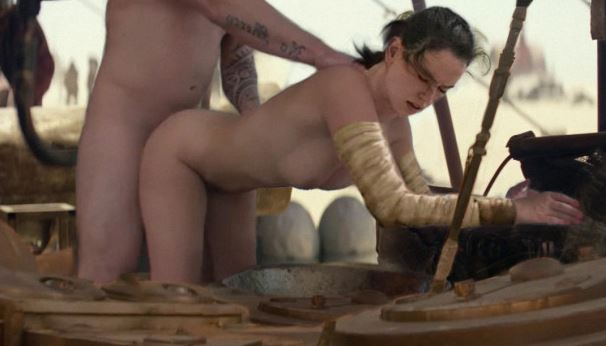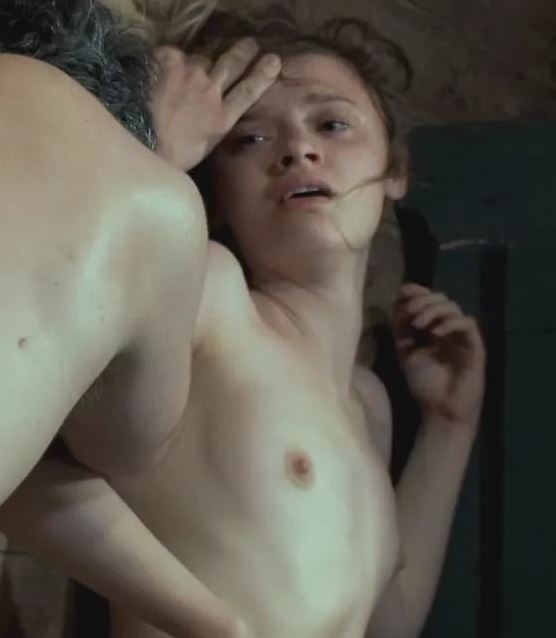 I'm sure we don't need to explain why Miss Daisy Ridley could definitely win the Miss Galaxy contest. Sure, she ain't got the biggest boobs in the galaxy but ain't nothing wrong with soft and small. It actually fits her petite body perfectly.
Natalie Portman (Padme Amidala)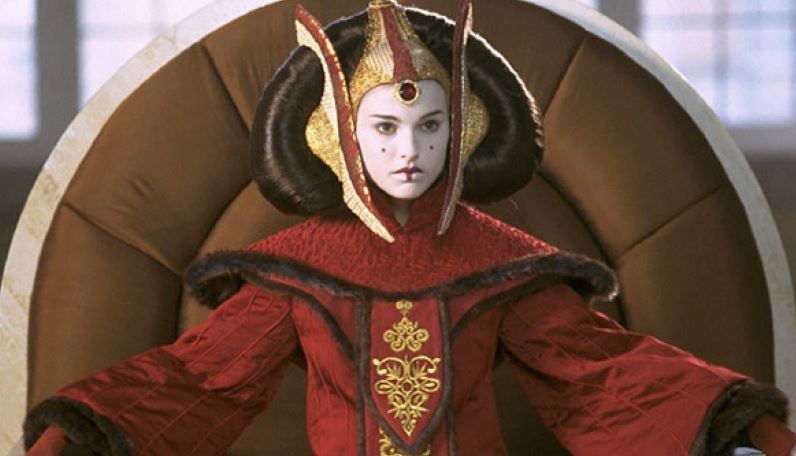 Another sexy contestant would be the 37 year old actress and totally sexy brunette babe: Natalie Portman. Portman plays the role of Padme Amidala in the prequel movies. Even though she's often wearing a lot of make-up in these Star Wars flicks, underneath all that, this babe looks stunning as hell. But... Has she done any nude scenes? Not much. But we do have a couple of fap-worthy nude and topless candids of her as well. What else is new? ;)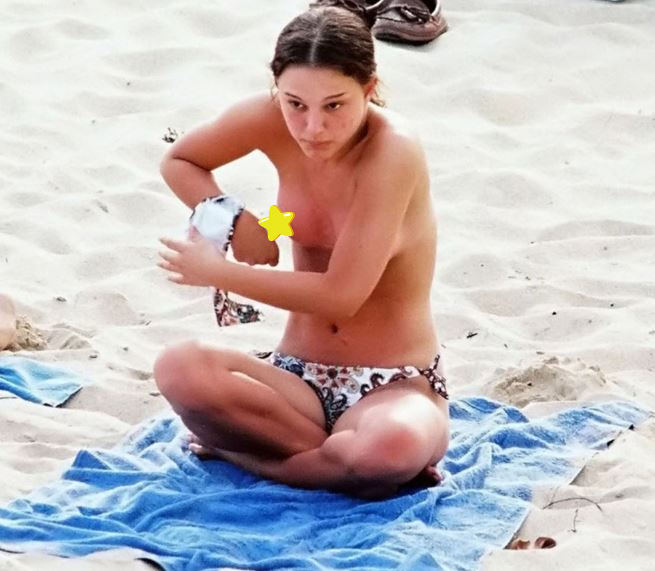 Celeb hottie Natalie Portman topless tanning at the beach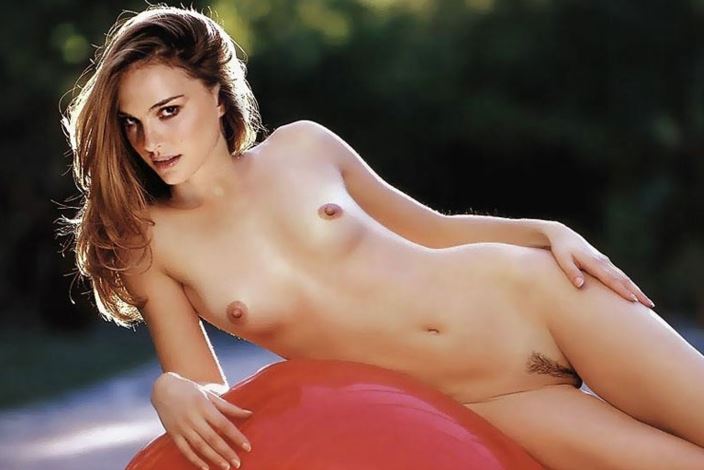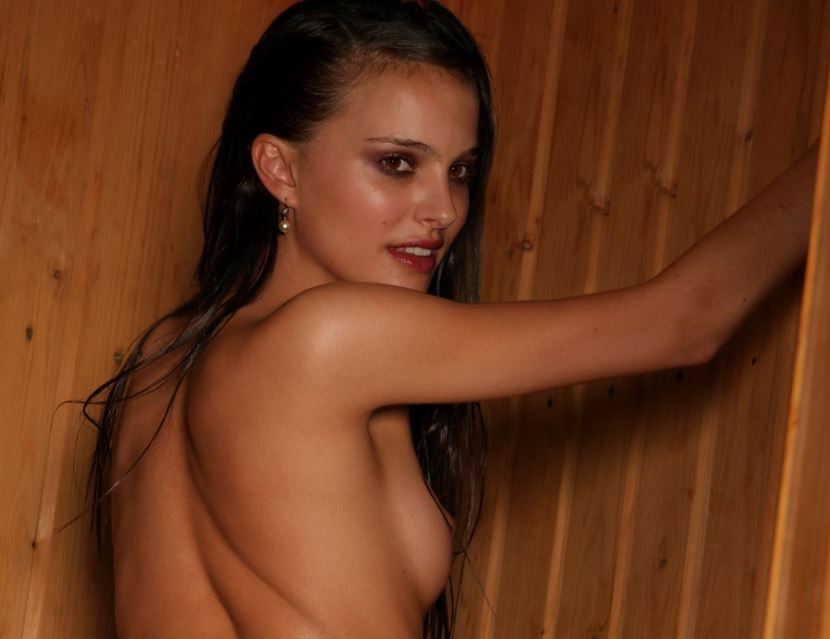 Felicity Jones (Jyn Erso)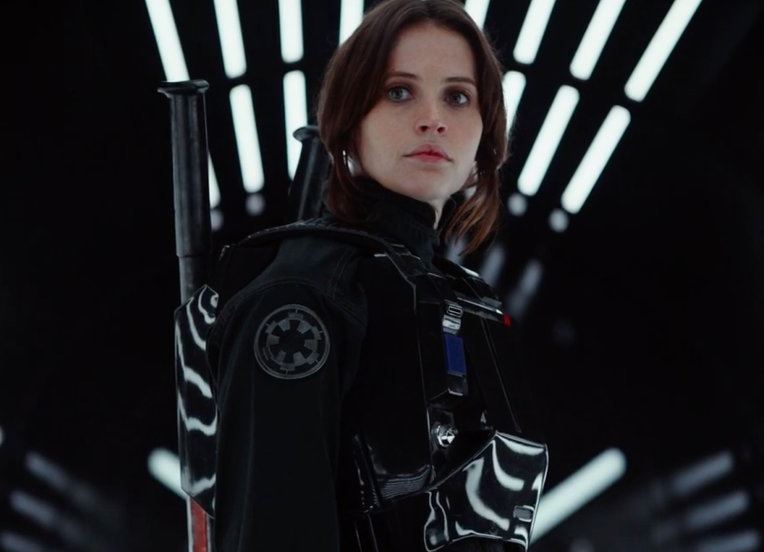 Felicity Jones portrays the role of Jyn Erso in the stand-alone Star Wars movie Rogue One (from 2016).
Ready to get naked with Miss Jones? I bet you are!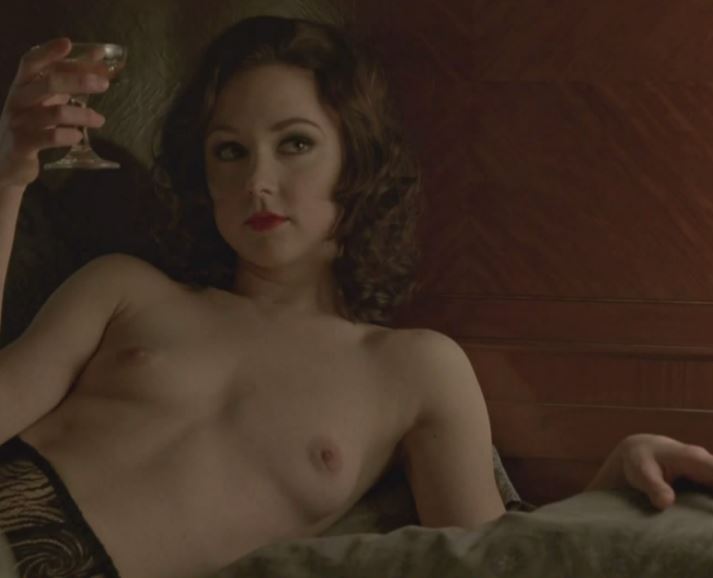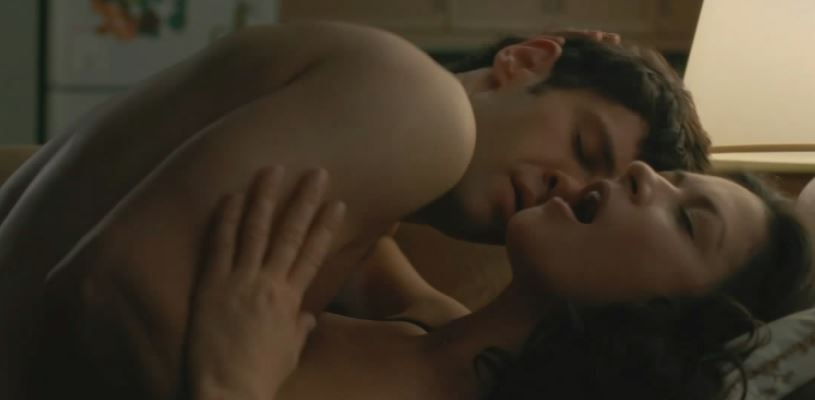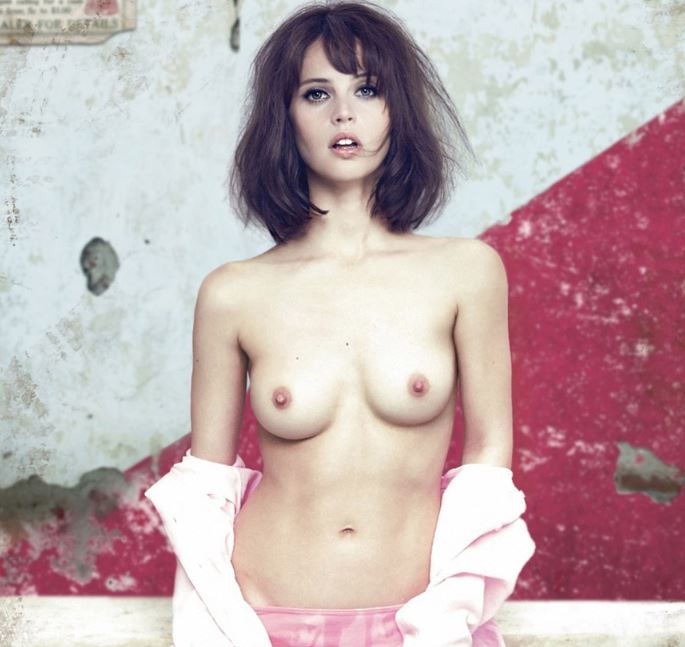 Felicity Jones has quite a sweet pair of juggs, don't you agree? Kickin' ass and being sexy as hell. Quite the deadly combo.
Keira Knightley (Sabe)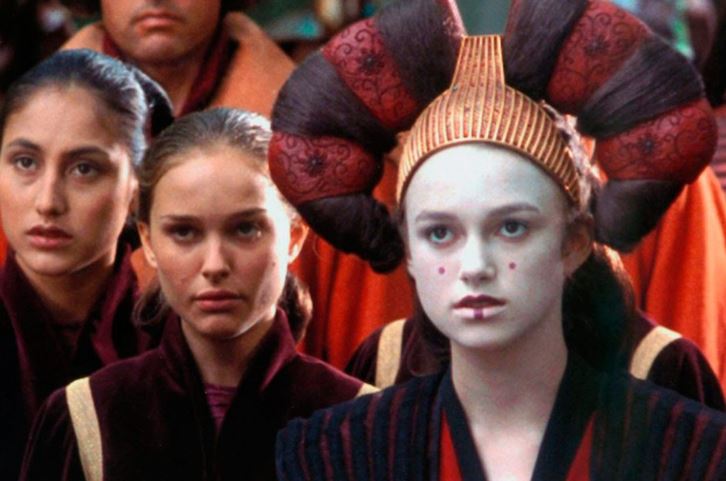 Guess who's back? Sexy brunette beauty Keira Knightley... This is the second time celebrity actress Keira Knightley is featured in on of our top lists. The first time she starred in the
Top 10: topless celebs with small boobs
list. But quite a lot of people missed out on the fact that she was in Star Wars - The Phantom Menace as well (playing the role of Sabe).
We're not going to re-introduce this 34 year old beauty queen again. Let's skip that bullshit and jump right into the nudity!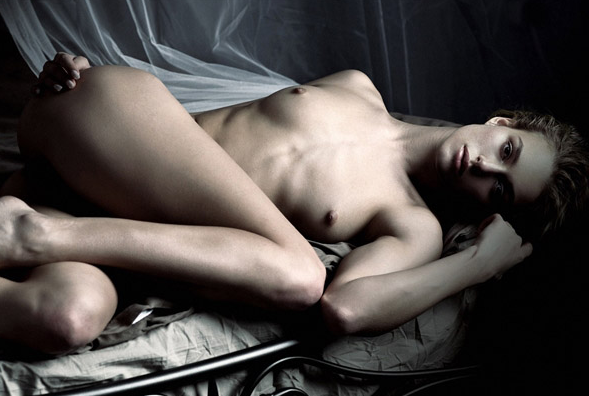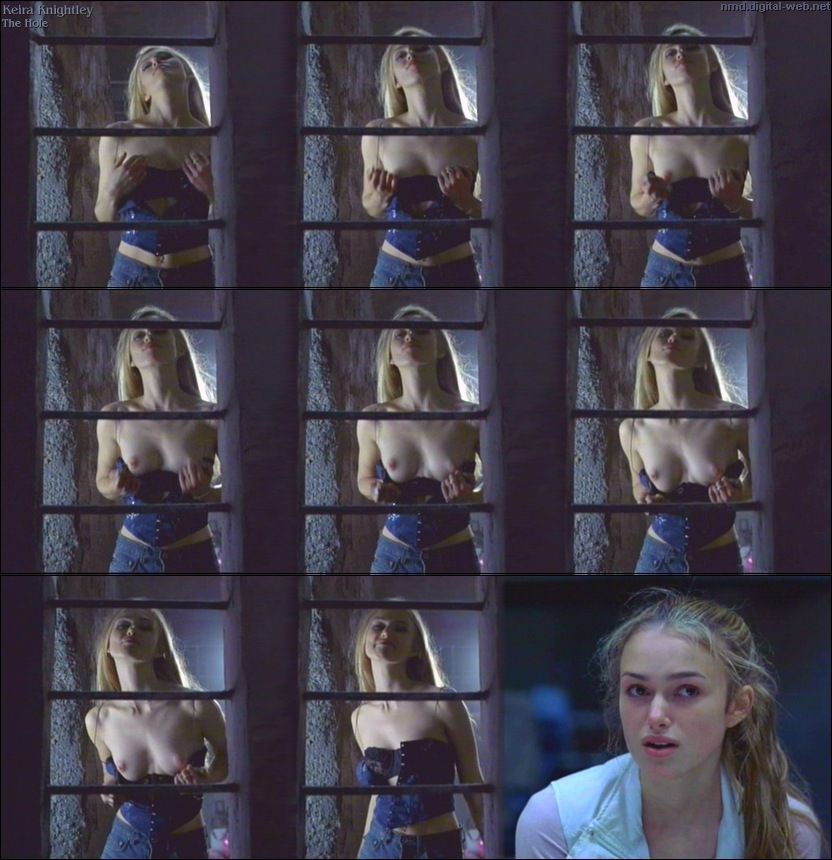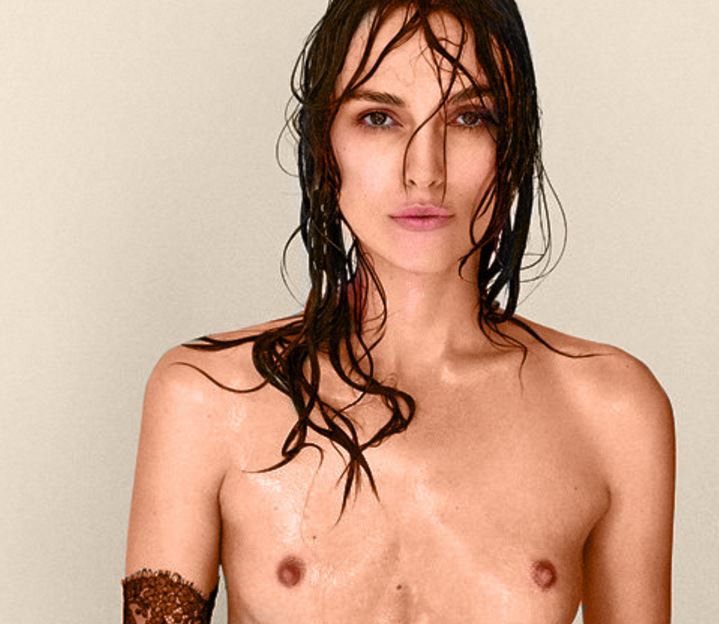 Carrie Fisher (Princess Leia Organa)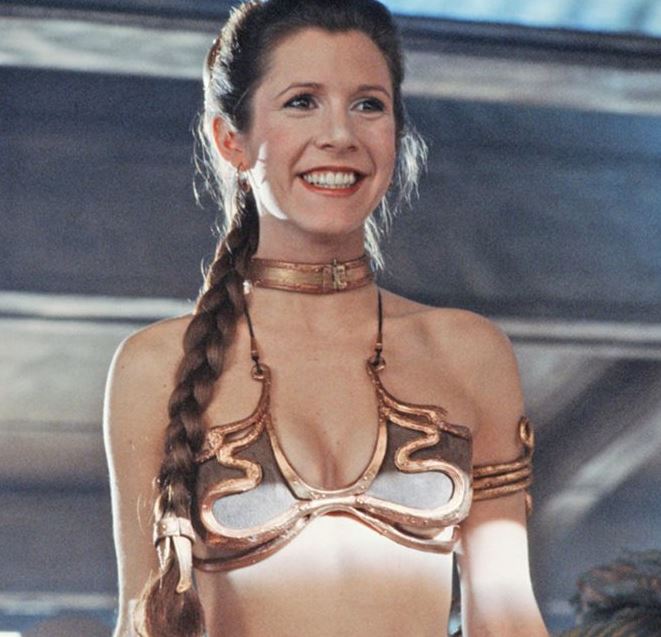 What did you expect? Ofcourse the iconic character Princess Leia would be on this list as well. She was pretty much the inspiration for this whole top 10 list. And I mean, that isn't strange with that sexy bikini outfit she's wearing all the time. Carrie Fisher plays the role of Princess Leia in the first Star Wars trilogy.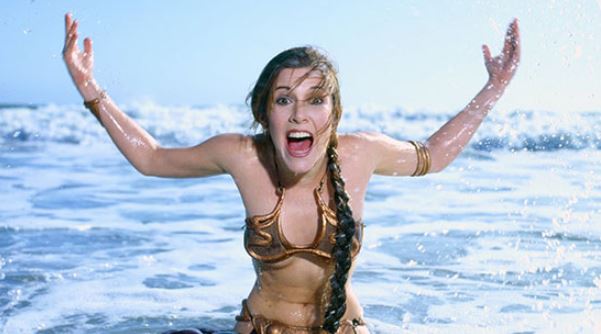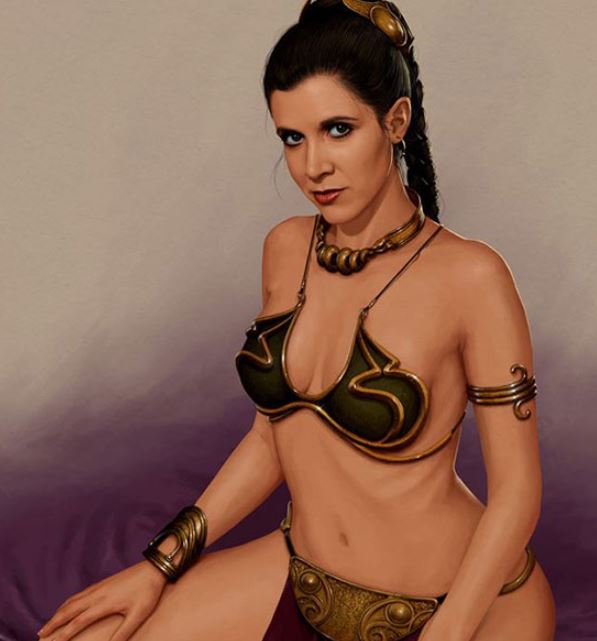 Sad part is, as you can see, Carrie Fisher didn't flaunt her naked body often. In fact, we were only be able to find one old nude outtake from an old Playboy magazine. So, atleast we finally get to enjoy the topless boobs of the famous Princess Leia, woohoo.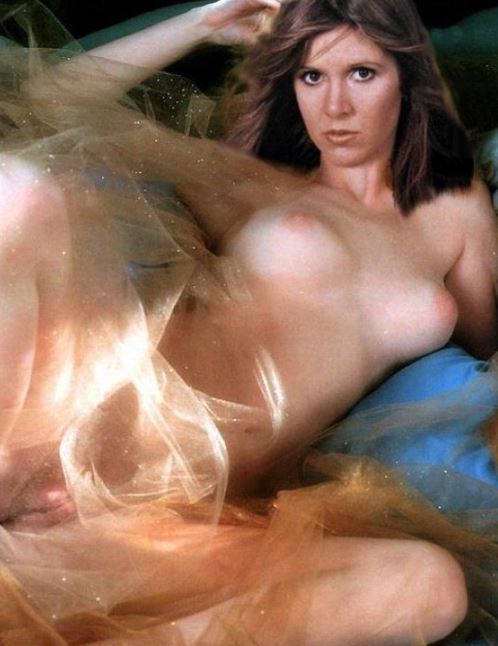 That's it for today's top 5 of hottest Star Wars babes. Let's hope the new Star Wars movie, which is coming this year, will share some light on even more sexy cast members. We can never have enough horny female jedi babes!
What about hardcore Star Wars porn?
Good question. Turns out, there are quite a few hardcore porn adaptations of Star Wars movies produced over the years... And probably a lot more then you'd might expect in the first place.
From "Star Whores" to "Hand Solo", click on the image or the link below to view the entire list of all 10+ Star Wars porn parody flicks, produced by some of the biggest adult film studios in the business (such as Brazzers and Digital Playground)... Enjoy!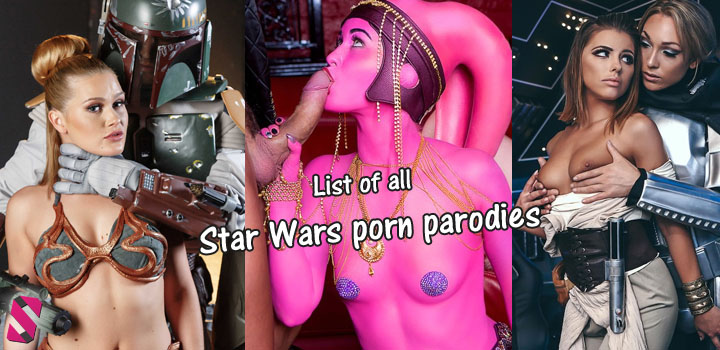 Click here to view a list of all Star Wars porn parodies
Share this page: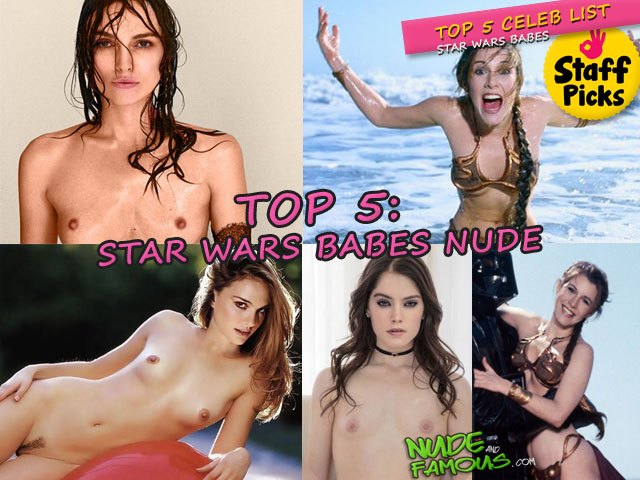 Direct link to blog page: