Who knew Canada had so many nude celebrities to offer? Better yet, who knew Canada had so many female beauty to offer? Turns out, girls (and celebs) in Canada are quite the kinky type as they often have no problems with stripping naked in front of the camera... Or atleast, flaunt their celebrity boobies!

Today we're going to share our top 10 of celebs from Canada that showed off their naked bodies! Time to discover some of the finest (famous) Canadian tits and asses...

Top 10: Hottest Canadian celebs that went nude
Trish Stratus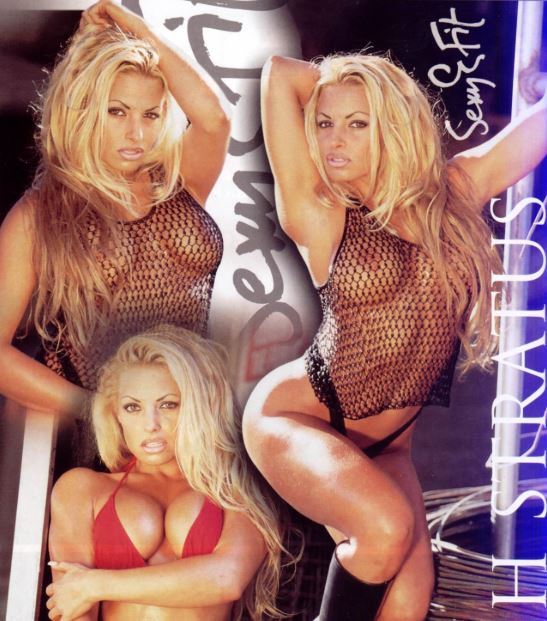 Trish Stratus (semi) nude magazine compilation...
Really, what would this list be without the busty blonde bombshell and wrestling diva from the WWE; Trish Stratus! The fitness and swimsuit model turned pro-wrestler gave us some fantastic eye candy on the weekly wrestling TV shows, but for the real spicy stuff, we have to check out some of her older (topless) photoshoots. And man, Trish sure as hell has one great pair of big juicy boobs.
Trish is like the Pamela Anderson of wrestling. Blonde, hot and delicious big titties! Trish gives us the ultimate Stratusfaction...
Anna Paquin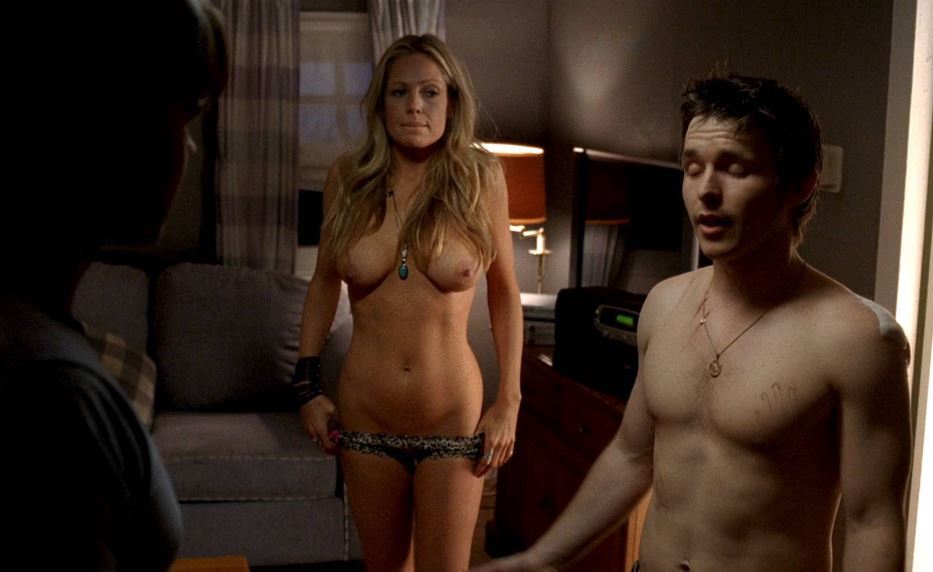 Some fine Cadadian hooters on True Blood...
For those that have watched the True Blood TV show, will all remember the countless times the blonde Canadian cutie Anna Paquin stripped nude on that show. Really, you can't count the amount of times the sexy and petite actress Anna Paquin showed off her boobies on camera on two hands. Each episode was a joy to watch, simply because you knew Anna would flaunt her skin again. And with a hot babe like this, you can't go wrong with that.
Besides her major role on True Blood, the Canadian born Anna Paquin can also be seen playing the role of superhero Rogue in the Marvel Comics movie X-Men (2000) and the sequels. However, she does keep her clothes on in those blockbuster movies.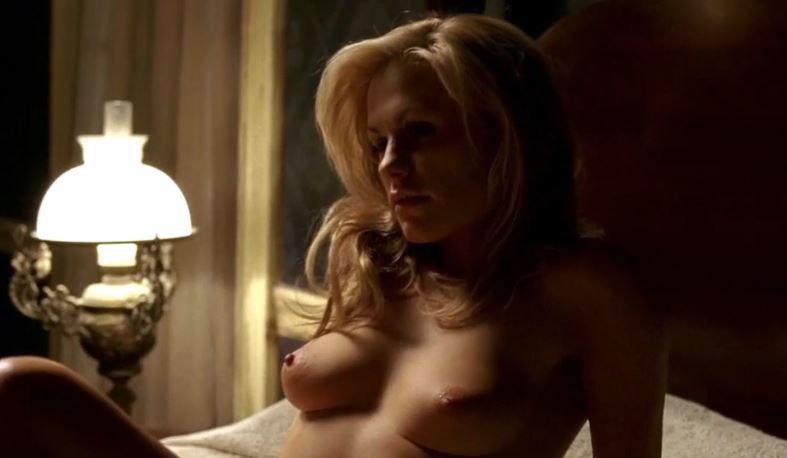 One last glimpse of Anna's glorious topless tits on True Blood (TV show)...
Jessica Pare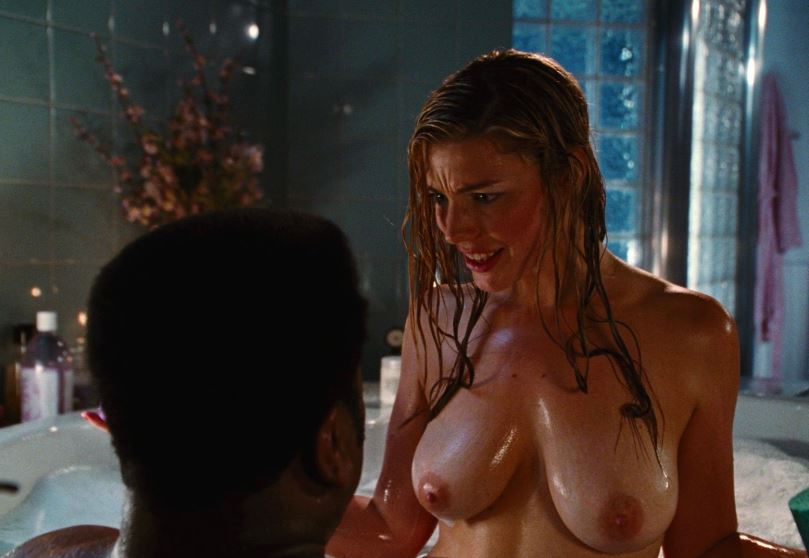 Ready for the bubbles?
Another Canadian actress on our list. And guess what? Another blonde as well... but this one might just have the biggest tits in town! It might just take a big bodybuilder kinda guy like Arnold Schwarzenegger to lift those gigantic heavy juggs.
Who doesn't know the busty actress Jessica Pare? And better yet, who doesn't remember her best scene ever? I'm talking about that sexy hot tub scene from
Hot Tub Time Machine
(2010), which shows her amazing huge wet breasts. With boobs like that, ofcourse Jessica Pale deserves a spot on our list!
Pamela Anderson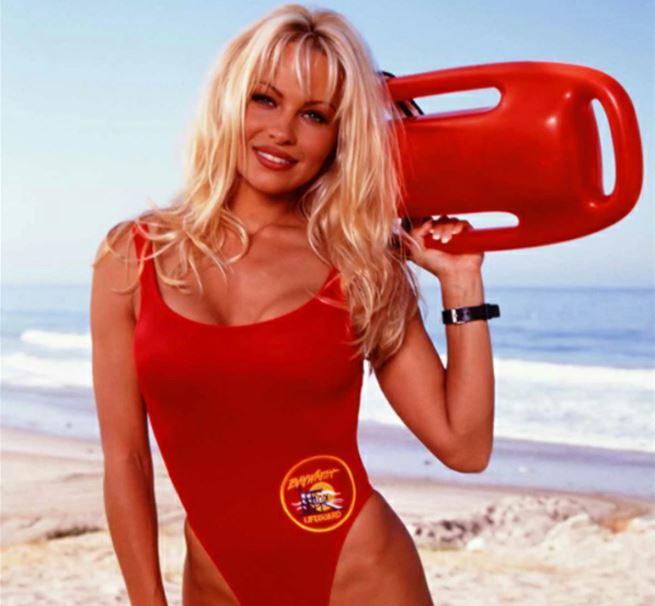 Pamela on Baywatch...
We're not going to break the pattern here. Seems like Canada produces a lot of hot blonde babes... Damn! Well, this one doesn't even need an introduction. Who doesn't remember the world famous blonde Pamela Anderson running down the beach (in her sexy swimsuit) in slow motion?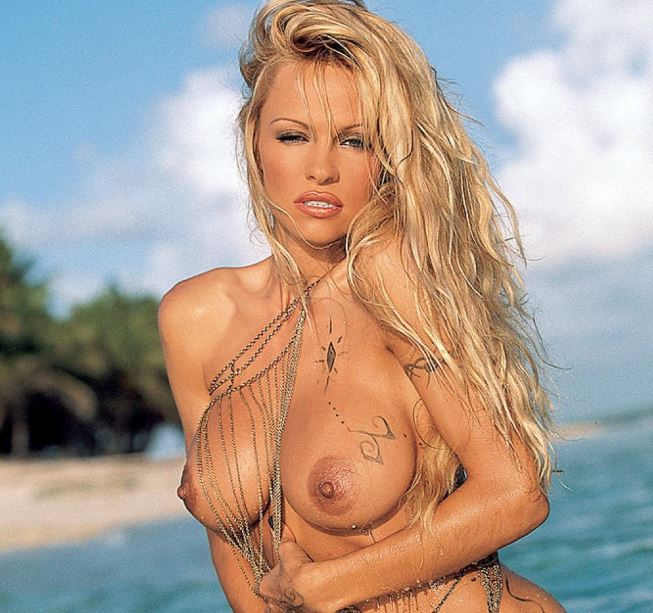 Sure pamela looked hot in her Baywatch role and sure she looked sexy as hell while posing nude for Playboy... But we're going to spice things up a little bit more!
Did you know Pamela Anderson made a sex tape with Tommy Lee? In case you've missed it,
click here to watch the infamous Pamela Anderson sex tape
! Man, Pamela is one horny freak as we get to see her masturbate, ride and suck Tommy Lee's big hard cock! And better yet, we get to see Pamela naked all the time (such as skinny dipping). Hot stuff!
Erica Durance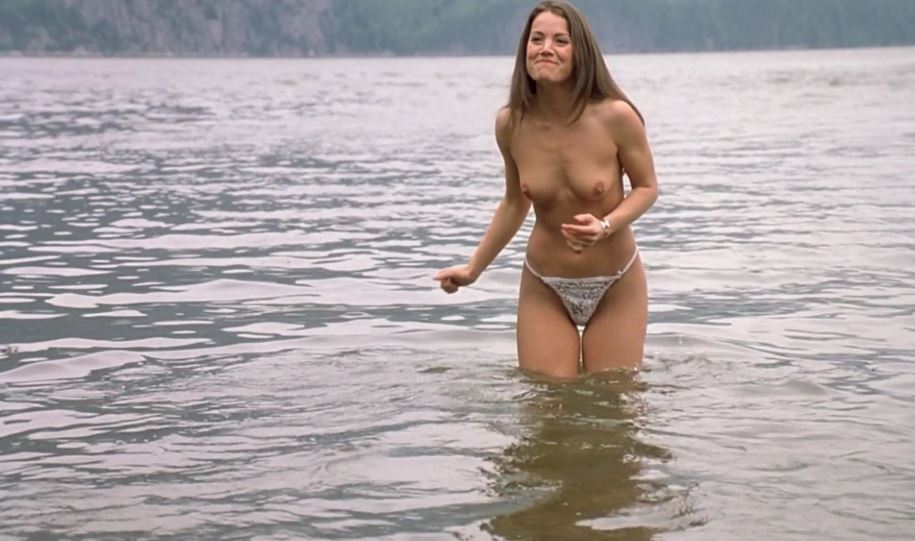 Brunette cutie Erica Durance gets naughty and wants to go skinny dippin'...
Best movie ever? House of the Dead! Why? Because the cute, young and totally sexy brunette Erica Durance has a role in it. And you've guessed it... she flaunts her nice titties for a naughty skinny dippin' scene!
Lindy Booth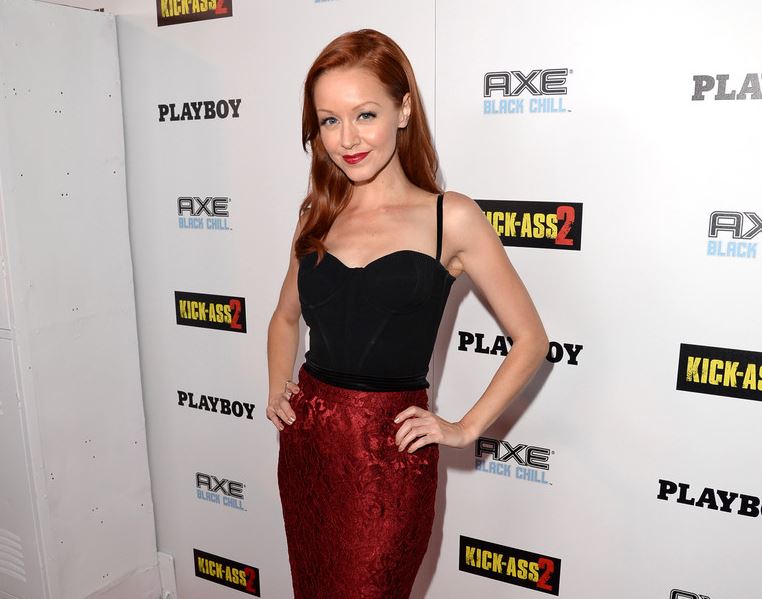 Redhead celebrity Lindy Booth looking stunning as always...
The spicy and cute redhead actress Lindy Booth dropped her clothes a couple of times for movie and TV roles as well. And we are glad she did, because this babe has so much sex appeal. Theres just something that makes redhead ladies so attractive. It's like they have 'sex' written all over their face. Either way, time to enjoy Lindy's boobs on the movie
Century Hotel
.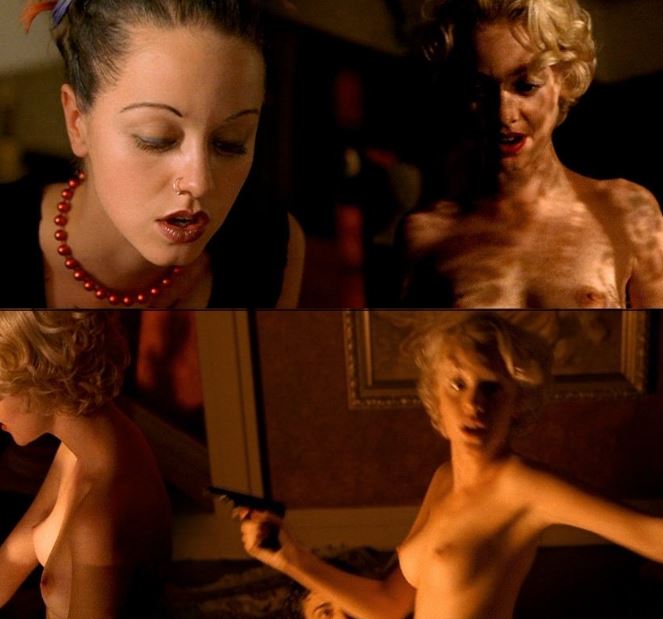 Kathleen Robertson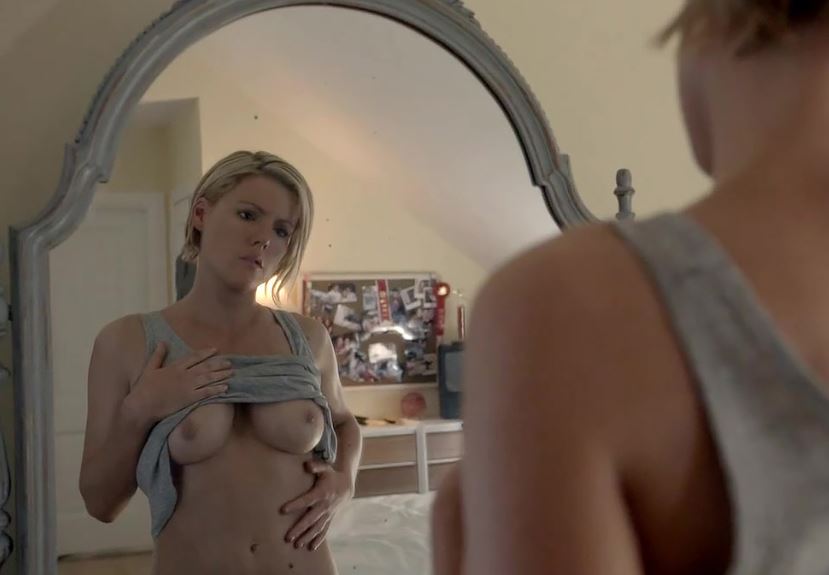 Kathleen rating her own topless juggs in the mirror...
Kathleen might be 46 years old, but this babe is still the definition of SEXY! Canadian's sexiest milf? It could be!
This sexy Canadian milf is mostly known for her 3 year long acting role on the popular soap series
Beverly Hills 90210
. However, her best role has got to be in 'Boss', in which she flashes her (now) famous tits!
Pom Klementieff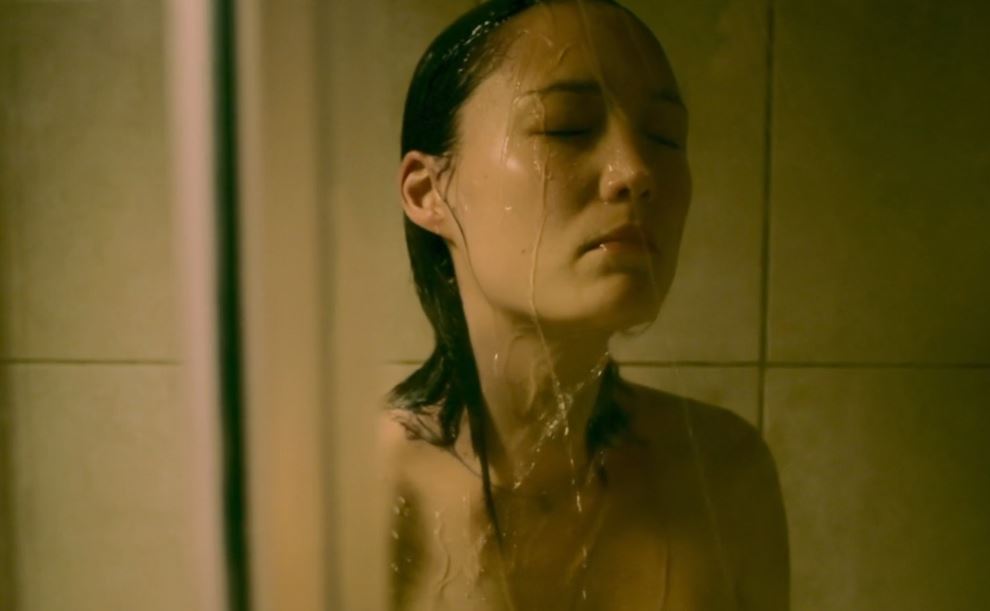 Actress Pom Klementieff taking a shower...
The 33 years old actress Pom Klementieff makes this list a little bit more exotic. Pom's mother is Korean and her father is French-Russian. Their daughter Pom? A thing of beauty!
She started her acting carreer in 2007 as she landed her first role for the independent (French) film
Apres Lui
. Her big break through followed when she landed a role in the
Old Boy
movie remake from 2013. But today, she's mostly known for her roles in the super hero movies by Marvel (such as the big 'The Avengers' Hollywood blockbuster movies).
Sadly, Ms Klementieff hasn't gone naked or topless that often yet. But she's still young, so let's hope she does some more nude scenes in the future!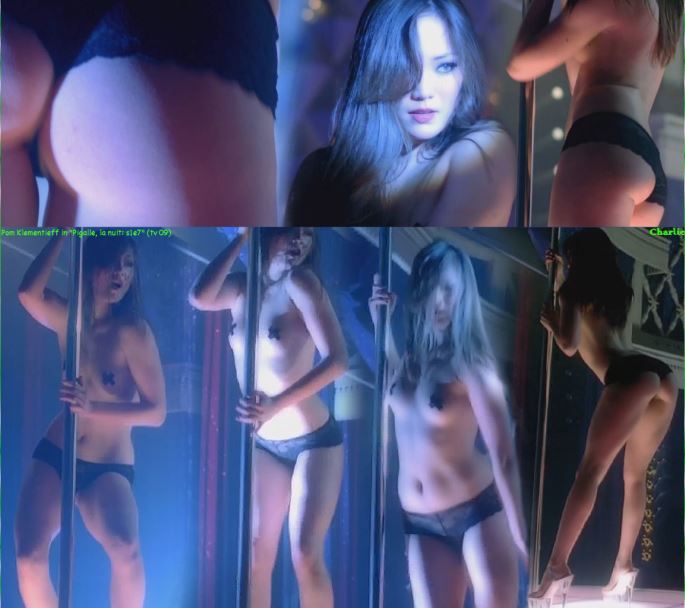 Natalie Krill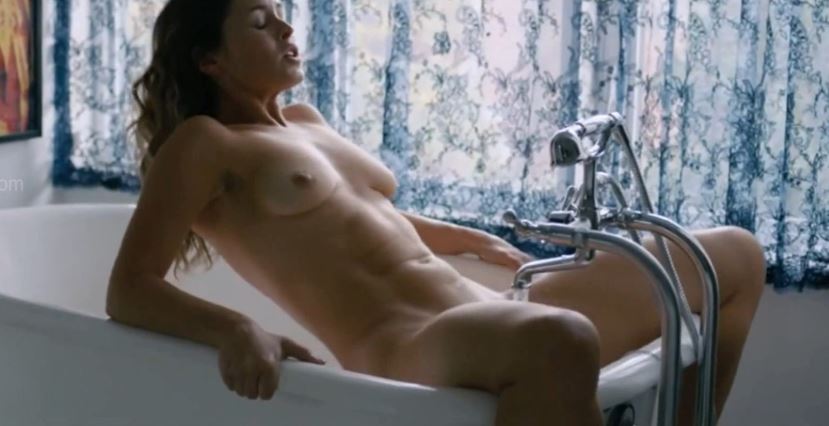 Natalie Krill pleasuring her wet pussy...
Wow! Do we even need to explain why Natalie Krill is on this list? Just watch her
hot bath tub masturbation or lesbian sex scenes
from the movie 'Below her Mouth'. It's freakin' hot!
That look on her face, and the sounds she makes when she's about to cum by the water splashing on her pussy... one of the hottest scenes in mainstream cinema!
Our number one hottest celebrity babe from Canada is...
Since we can't pick just one. We are going to pick two lovely blondes to share the number one spot on today's list. And we'll let you decide which one should be considered the sexiest nude celeb from Canada!
Katheryn Winnick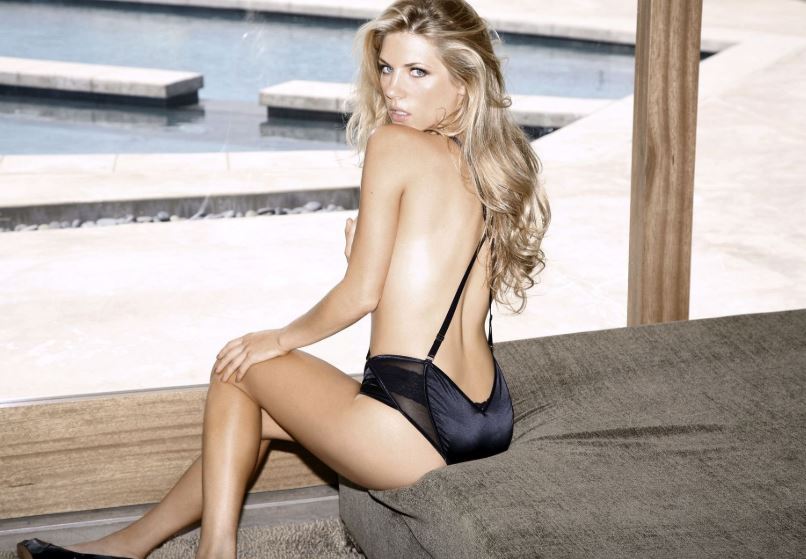 The stunning busty blonde from Canada... Katheryn Winnick!
With her cute but sexy face, amazing body and her overall natural beauty... makes the actress Katheryn Winnick quite the lust for the eye. She appeared in quite a big list of popular TV shows and movies such as: Amusement (2008), Bones (2010), A Glimpse Inside the Mind of Charles Swan III (2012), Vikings (2013–present), The Art of the Steal (2013), Polar (2019) and Wu Assassins (2019).
Sad part is, Katheryn seems a bit shy when it comes down to showing off her nude body and hooters to the rest of the world. Why be shy when you have such a sweet and sexy pair of busty boobies? Oh well, Katheryn is still one of the hottest babes from Canada!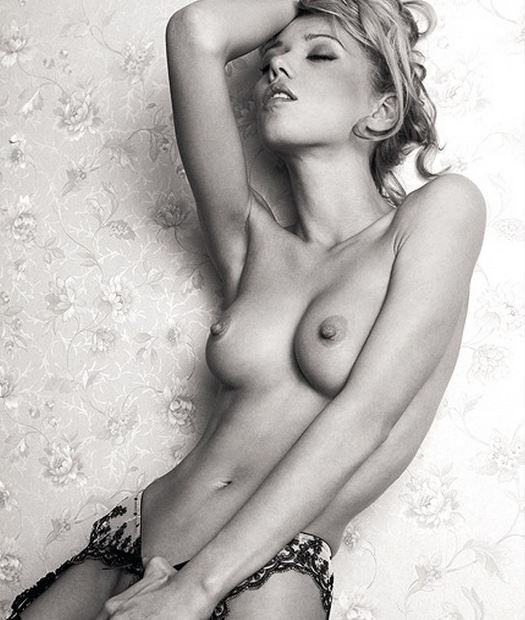 First and last time nude photoshoot starring the beautiful Canadian blonde Katheryn Winnick... I'm in love!
Shannon Tweed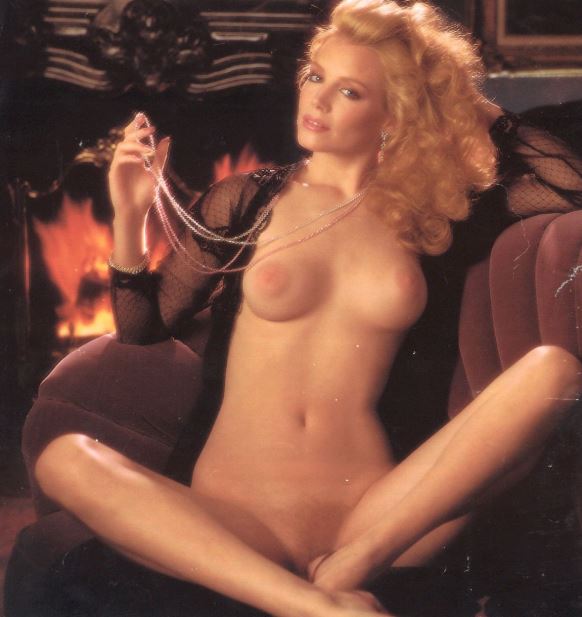 Canada's most horny Playmate in history...
It would be weird not to mention this big titted blonde model and actress...
Besides being famous all over the world and being from Canada, she's also damn sexy and loves to strip naked in front of the camera lens... What else do we want, right?
Shannon Tweed is one of the most successful erotic mainstream actresses in history. She made the whole erotic thriller movie genre popular by revealing her naked body to the world (on camera). Besides her success as an erotic actresses, Shannon Tweed is also a well known (nude) model and has become Playmate of the year multiple times through out her carreer.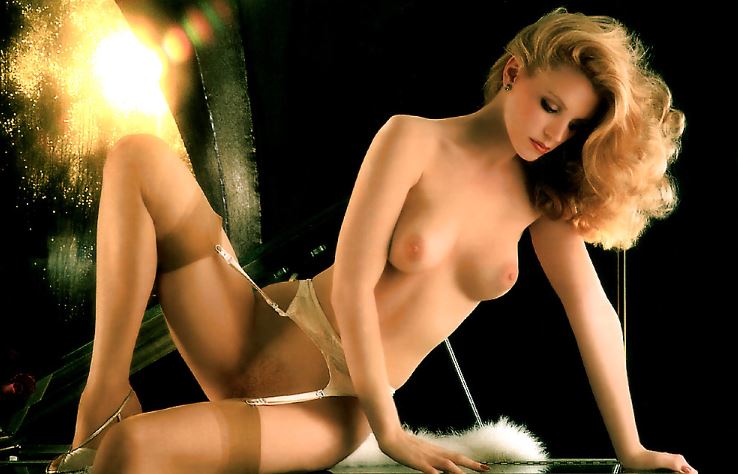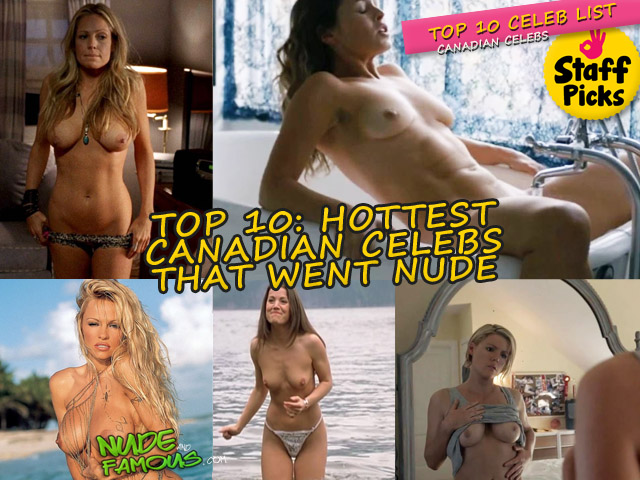 What can we say? Thank you Canada, for providing such beauty! Hope you've enjoyed our top 10 list of hottest nude celebrities from Canada.
Share this page:
Direct link to blog page: