Pornstars tend to gain celebrity status quite often as porn and mainstream meet more often as you might think. But the question is... Are you following these naughty famous pornstars on social media already? If not, this top 10 list is definitely for you because you are missing out on a lot of sexy daily content!
Top 10: Famous pornstars to follow on social media
Let's be honest here, if there's one way pornstars like to express themselves, it's by going nude or by flashing their topless boobs. Best social platforms to follow these girls? Snapchat and Twitter. But there are others as well.
We made our personal list of totally hot and sexy pornstars that we suggest you should be following on social media. Getting to watch hot selfies and great sex videos guaranteed with these horny chicks, that's for sure... As they love to go wild online (for the fans).
Tori Black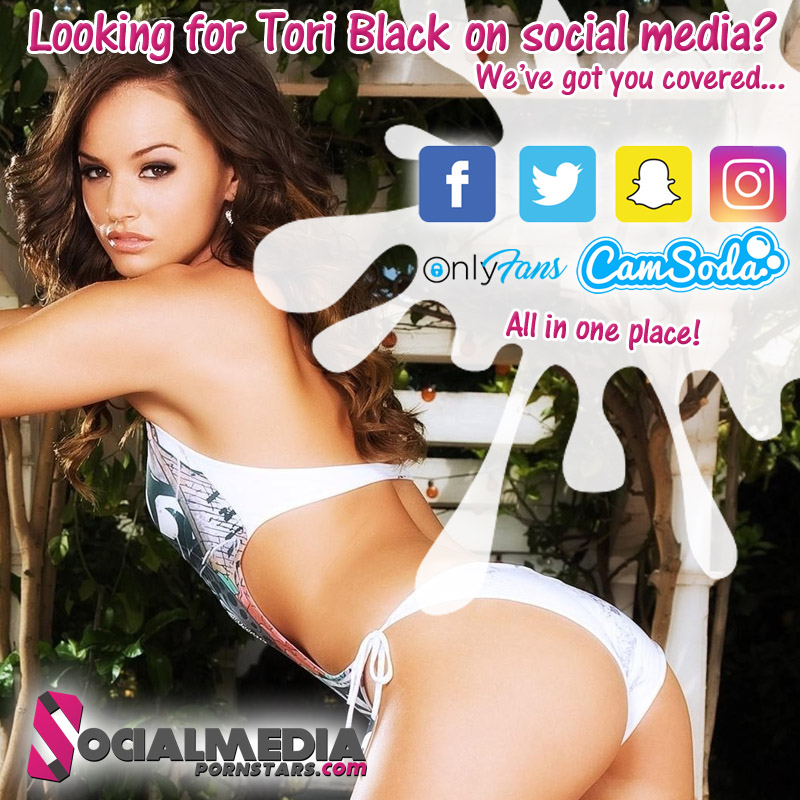 There's a huge chance that Tori Black can be found somewhere in your internet search history because this babe has starred in many and most of all, some of the hottest porn scenes in history. Besides her totally sexy and tight body, Tori Black seems to have
SEX
written all over her face. Kinky? Yes she is! Imagine any of the hardcore stuff and Tori is down with that, from anal to DP or deep throating. In case you've seen her hot porn scenes a bit too often, you might wanna check out her amazing live webcam sex shows, 'cause they sure as hell are a great watch as well.
And ofcourse,
click here
to follow Tori Black on all social media so you'll never miss out on all the kinky stuff she shares with her fans.
Lexi Belle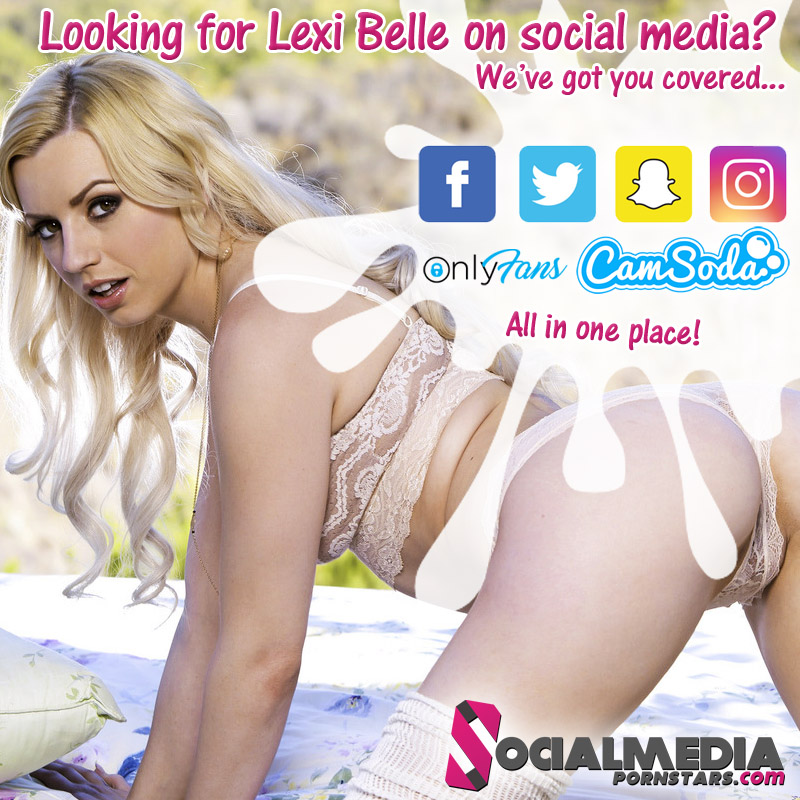 The blonde girl next door with the amazing sexy booty? That's got to be Lexi Belle. Lexi got scouted thanks to her profile on MySpace and started her carreer in the porn business back in 2006. Even though she isn't really active as a pornstar anymore, she still can be seen on her sexy live cam shows on daily base.
As a fan of the young blonde babe we can only say that Lexi Belle is always a joy to watch, so better start following her on social media. Her Twitter, Snapchat and Camsoda profile pages offer the best nudity! Click on the image to discover all of her social media accounts.
Valentina Nappi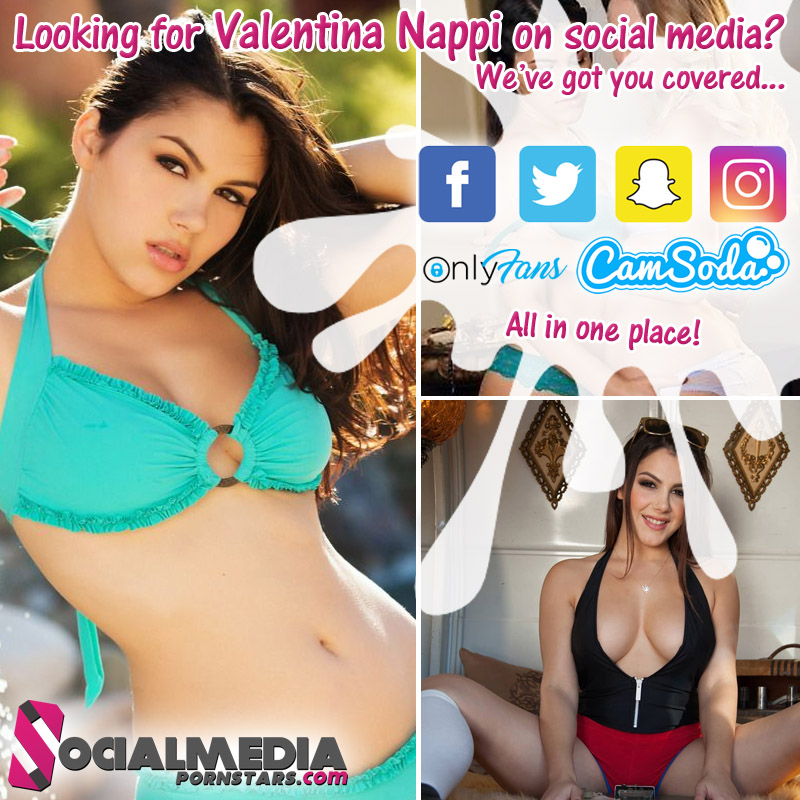 A gorgeous face and a fantastic body, mixed with lots of sex appeal... And you'll have the description for the lovely (and naughty) Italian beauty; Valentina Nappi.
Dani Daniels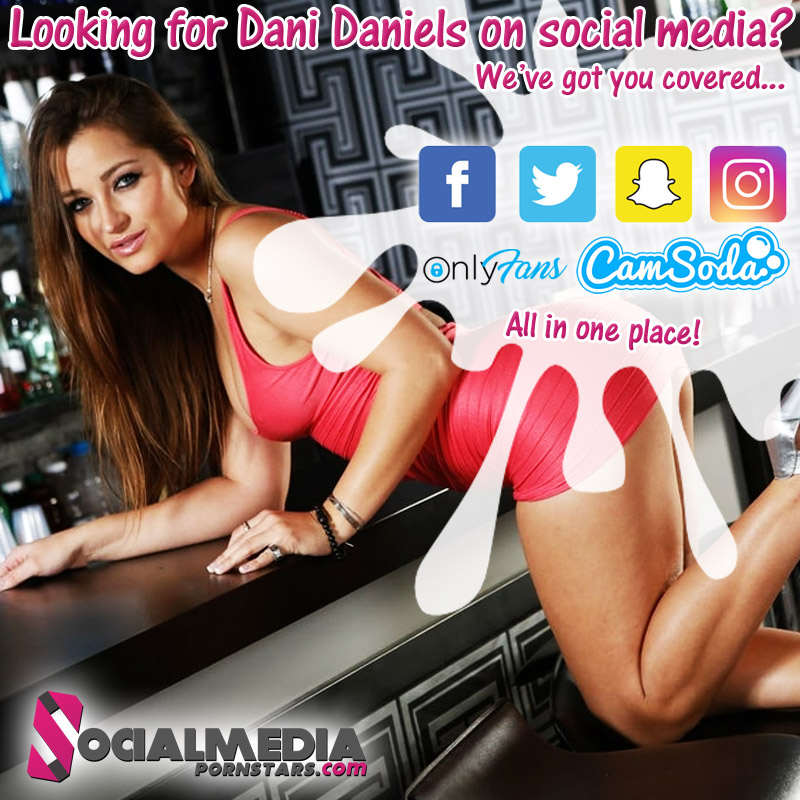 Dani Daniels is one of those hot girls in the porn industry that has mastered the use of social media. I mean, she loves to tease the fans with sexy photos and videos, and we are loving her for that. Dani with her sexy looks, has an amazing body and an amazing ass as well (that's the reason why you should follow this babe).
Daniels entered the adult film industry on January 2011 by joining the OC Modelling agency. Besides acting in a long list of porn movie titles, she has directed a couple of them as well. And just like Lexi Belle (mentioned above), Dani can often be seen stripping naked or masturbating with sex toys, live on cam as well.
Where to find Dani Daniels on social media you might ask? Which platforms she uses? Well, it's better to ask which social network she doesn't use because this girl uses all of them. From Facebook to Instagram, to Snapchat and OnlyFans, Twitter and Camsoda.
Click here for all of Dani's social media links
.
Alexis Texas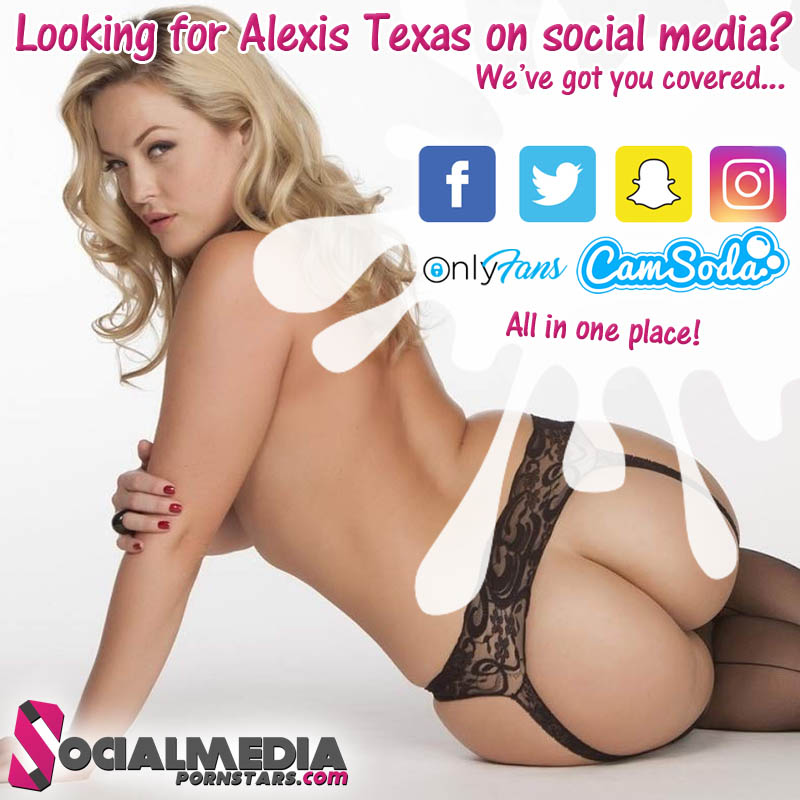 I like big butts and I cannot lie
...
I think we can all agree on the fact that Alexis Texas has a totally fap worthy big juicy white bubble butt. Sometimes when I'm browsing my social feeds on my mobile phone, And I wonder how the hell that ass of hers even fits my small mobile screen. But anyway, I love the fact she shares so many great candids of her big booty and I'd bet you will too. Go follow this pornstar now! And again... click on the image to find all of her social media accounts.
Annabelle Rogers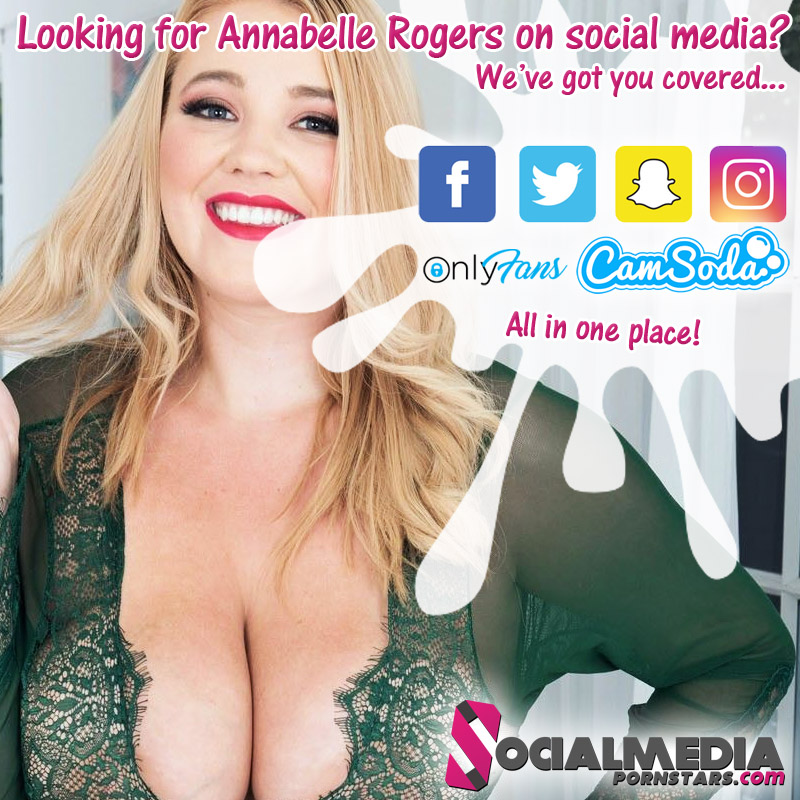 Boy oh boy, we go from a huge ass pornstar to a huge titties pornstar. And huge boobs this babe sure has! Annabelle Rogers has a natural 36H sized rack and the best part is... she loves to shake and play with her gigantic tits on selfshot pictures and videos multiple times a day. Yes, this big titted blonde is very active on social media platforms like Twitter and loves to tease the hell out of us by playing with her boobies all day. By the way, did you know she loves to go for a swim... buck naked? It's great to see her big nude hooters floating around in the water.
Well, what can we say more? We ain't complaining, it's a joy to follow her online activities. Keep 'em cummin' girl!
Lisa Ann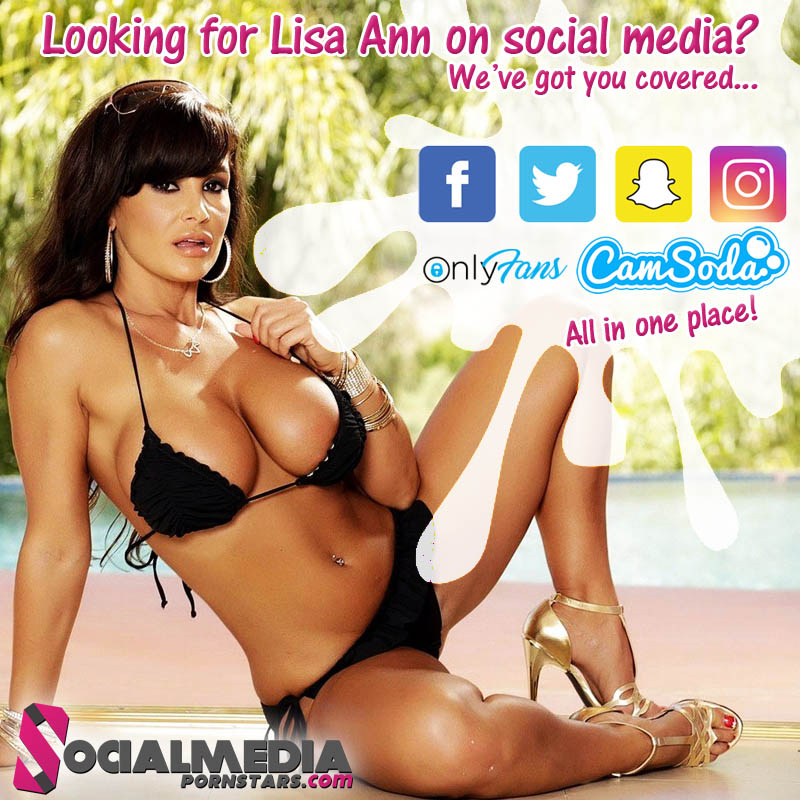 MILF! MILF! MILF!
I don't think Lisa Ann needs an introduction. You've probably wanked to one of her videos atleast a couple of times before... Lisa Ann is one of the most popular pornstars of the last decade and she's still going strong. Want nudity and hot pics on daily base? Better follow
pornstar Lisa Ann on social media
!
Gina Gerson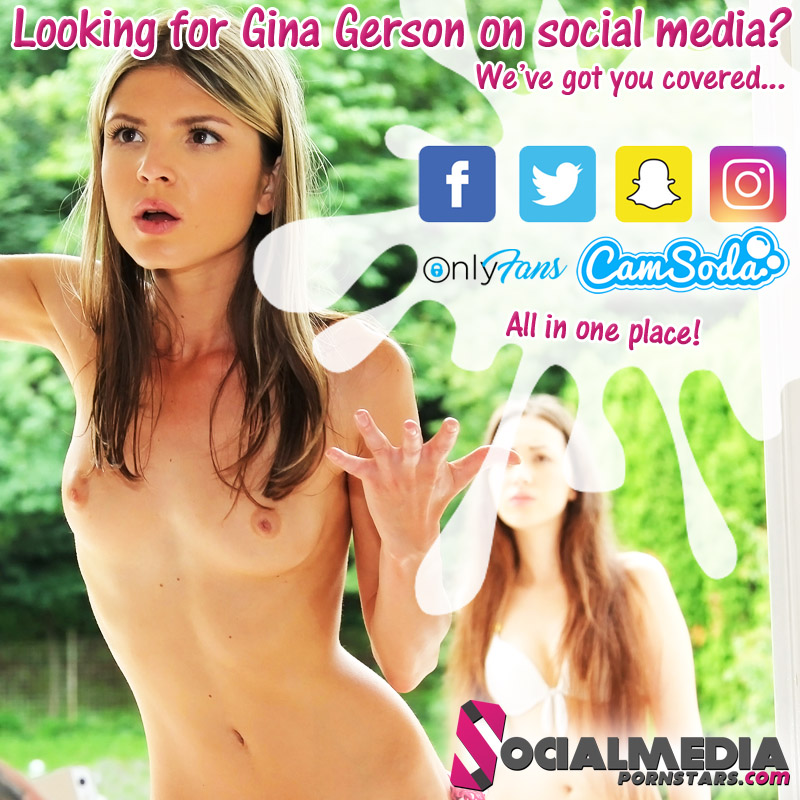 Just follow this beautiful tiny young chick on Twitter and you'll know why we'd recommend her. We'll give you a hint on what to expect on her Twitter page; she's one dirty freak. In a good way, that is. If you're into
'tight and petite'
, you'll be loving this Russian cutie.
Riley Reid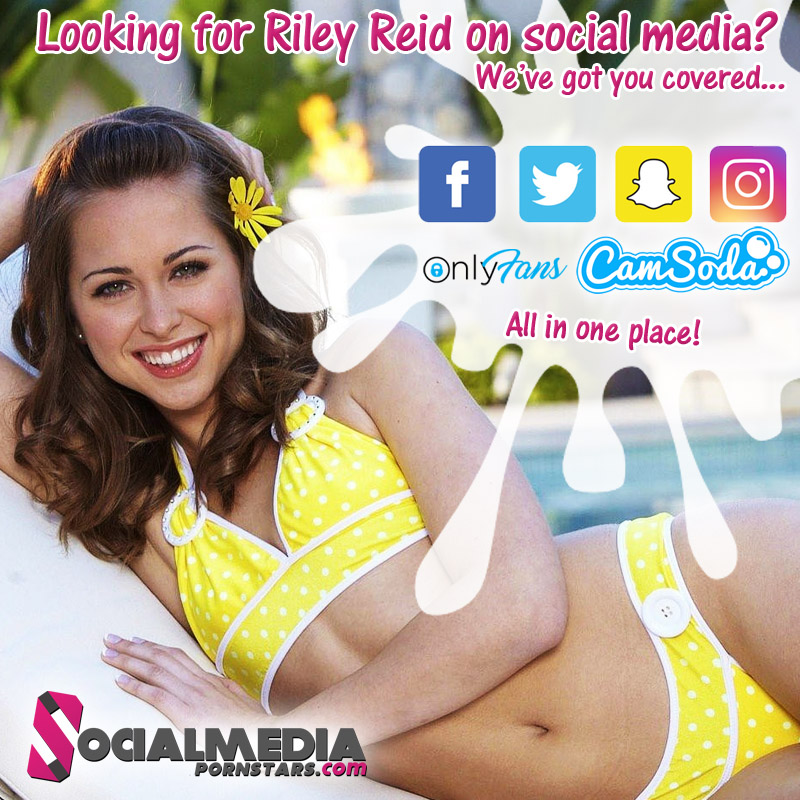 Arguably, one of the hottest (read: most popular) girls in the business these days. Shortly after her 19th birthday, Riley Reid debuted in her first adult movie, stealing the hearts of her (many) fans. Best part is; Riley loves to get dirty... That also means on her online pages!
Asa Akira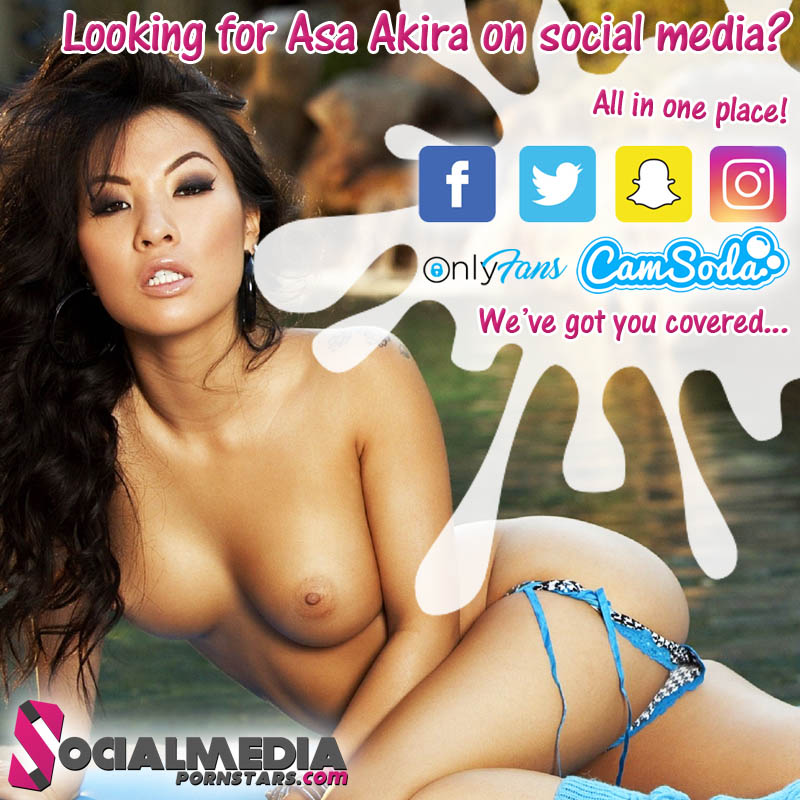 Our number one spot goes to the asian anal queen... Asa Akira! Kinky and sexy, now that's one hell of a combination. Asa Akira sure is one of a kind.
Don't want to miss out on any of her nude photos and brand new porn scenes? And if you're one of those anal addicts, following this asian babe is simply a must! Get ready to be entertained by her naughty online social activities and be sure to follow her on her kinky Snapchat account too. Click on her image to follow her on all social networks that she's using...
These are our 10 pornstar suggestions you should follow on social media, but ofcourse there are 100's of other famous pornstars to be found on social websites. Want to see more? We suggest you'll check out the
socialmediapornstars.com
website and browse through their database. It has all the accounts stored in one place, which makes connecting to your favorite pornstars really fast and easy. Hell, you might even discover some
'new'
girls in the adult business... Girls you've never seen before.
I Hope you're having some really hot upcoming days. Atleast you won't be bored for a while! Please don't choke in your coffee tomorrow morning, when you're scrolling down your Snapchat or Twitter and you'll suddenly see some delicious topless photos by your favorite girls in porn! ;)
Share this page: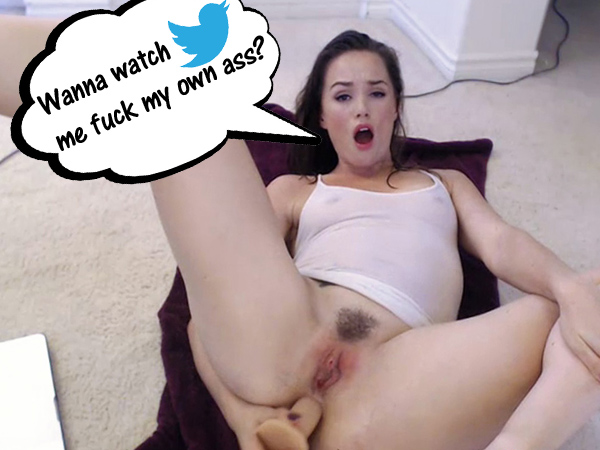 Direct link to blog page: